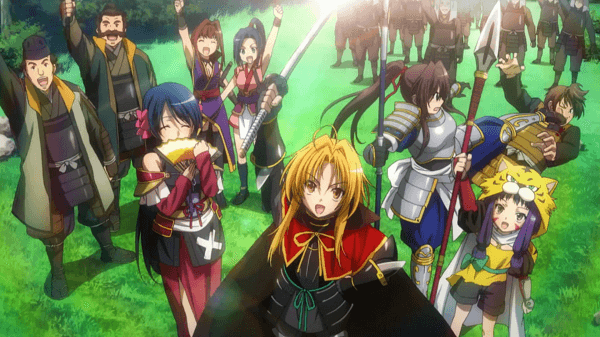 Over the past week Sentai Filmworks has been picking up some of the anime series that might have slipped under the radar or simply were a bit on the older side and today they had yet another announcement to make. The company has announced that they have acquired the rights to the 2012 anime series Oda Nobuna no Yabou, also known as The Ambition of Oda Nobuna, and are planning on giving it a home video release in the future.
This is some delightful news as this gender-bent story following a boy from modern times being transported to Sengoku Era Japan where Oda Nobunaga is a girl, told a great story and it is nice to see it getting some recognition. The full story synopsis from Sentai Filmworks can be found below:
Thrust into the past, the young and ambitious Sagara Yoshiharu longs to fulfill an old man's last wish. Yoshiharu is a curious high schooler who suddenly finds himself making an important promise to a wise elder, Kinoshita Tokichiro, who has just been hit by a stray bullet. Before Tokichiro dies on the battlefield, he describes the glorious world of his dreams to Yoshiharu. His fantasy was to be surrounded by women and living in a giant castle.

Luckily, in this version of the notorious Sengoku period where Yoshiharu finds himself, all of the important Samurai lords are cute girls who can help this dream come to life and satisfy those desires. In this world he meets a stunning young girl, Oda Nobuna. Strong-willed and beautiful Nobuna gives him the nickname "Monkey," while he learns the ropes. During battle, it's every man for himself, but what if the most impressive warriors are girls?