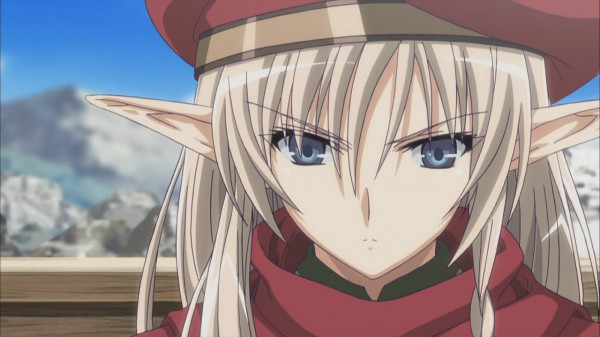 Sentai Filmworks had a bit of a surprising announcement to make today when they revealed that they had acquired the rights to Queen's Blade: Beautiful Warriors. While this is not the first Queen's Blade license that Sentai Filmworks owns now, and this OVA does serve as a prequel to the season they do have the rights to, it is worth noting that Beautiful Warriors is a six part OVA series based on the original two season set which is currently licensed by the nearly defunct Media Blasters.
Anyways, with this announcement the company plans to give the series a digital release as well as a home video release some time in the future, though no details were given as to whether or not an English dub will accompany the home video release. For those who are interested in what these OVAs might be about, the company provided their own story synopsis which can be found below:
The tournament may be over, but the paths of your favorite characters of the Queen's Blade competition continue on in preparation for a new age! Leina's absence in Gainos sparks a war that reaches all the way to the steps of the castle, even as a new but familiar threat appears before her eyes. Alleyne and Nowa become travel buddies as they roam the land, but run into the many hands of a sea monster while they relax at the beach.

The Swamp Witch Trio returns to cause havoc one last time, giving Airi and Melona the dubious task of retrieving Menace from her homeland. Nanael, tired of the heavenly life, decides to build a harem to call her own. And in the darkest reaches of Hinomoto, a group of women prepare themselves for the ultimate sacrifice in order to revive an ancient evil to the land of the living. The air is always still before the start of rebellion, but the battling beauties of the Queen's Blade competition you know and love still have their stories to tell in Queen's Blade: Beautiful Warriors!