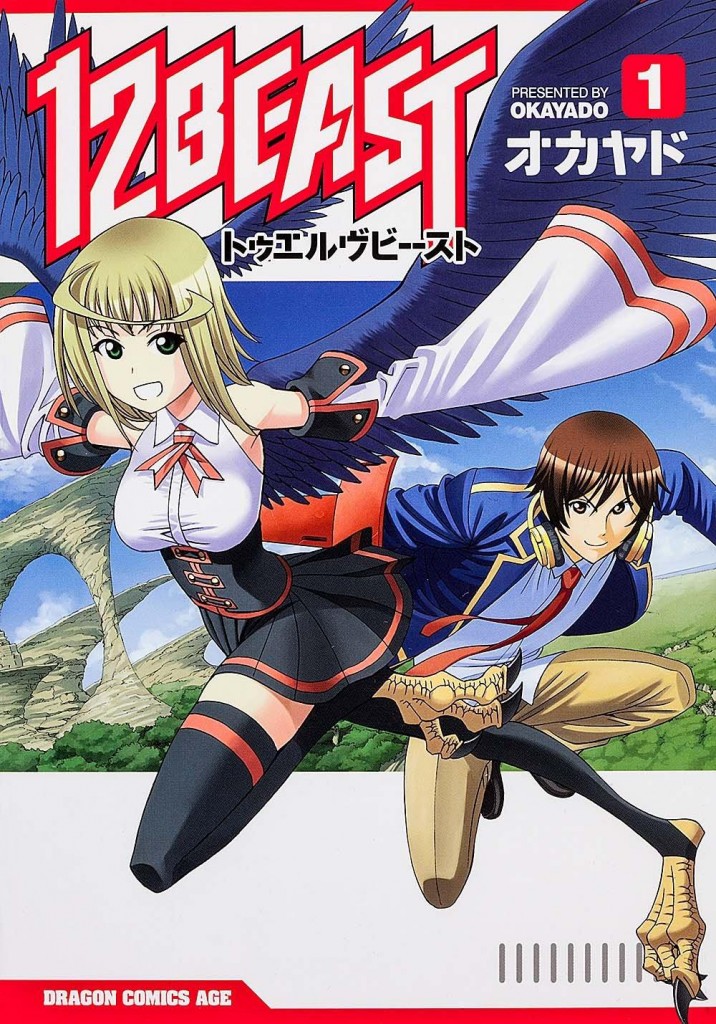 Fans of Okayado's Monster Musume, or monster girls in general, will be happy to hear that Seven Seas Entertainment has picked up the license for his other, somewhat newer manga series, 12 Beast.
12 Beast follows the story of Eita Touga, a descendent from a ninja clan that enjoys playing video games more than training who is surprised to find a female harpy appear before him and bring him to a world full of humanoid monsters, including plenty of monster girls, that need his help against an imminent threat.
The first volume of 12 Beast is set to be released in April 2015 and it is worth noting that this series will be slower going compared to Monster Musume as a new chapter is generally released in Japan every two months compared to Monster Musume's monthly release.
The company also announced that they have acquired Servamp, a manga by Tanaka Strike, that has currently reached six volumes in Japan and Seven Seas is planning on releasing the first volume in English on March 2015.