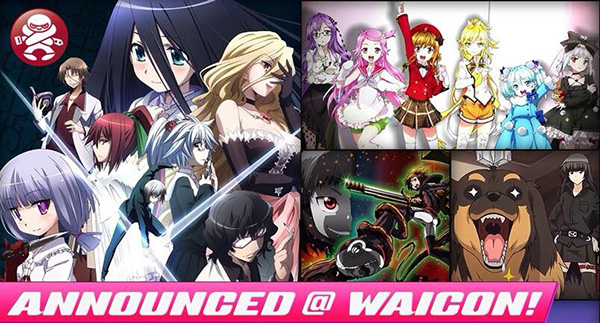 Madman has announced the acquisition of six new titles during Perth's Waicon anime convention. Robotics;Notes, Nobunagun, Severing Crime Edge, Fantasista Doll, Dog & Scissors and the live-action Hentai Kamen are all licenced for release in Australia and New Zealand.
Robotics;Notes is set in the near future where the Augmented Reality world is made real by a device called the PokeCom. Meanwhile a high school Robot Research Club is on the verge of losing its club status. One member, Kaito Yashio, only cares about video games while the club head, Akiho Senomiya, is trying to create a giant robot. From the creators of Steins;Gate comes yet another intriguing story rife with conspiracy.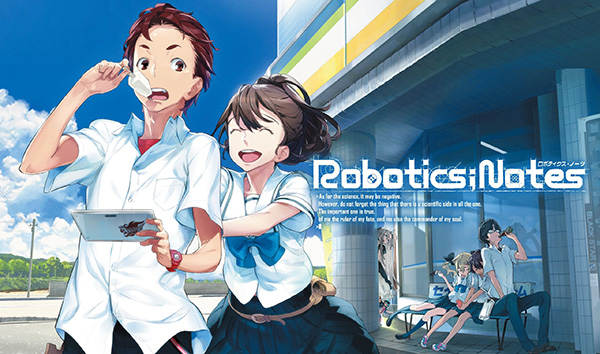 Nobunagun follows high school student Shio Ogura who is suddenly attacked by monsters on a trip to Taiwan. Government agents known as E-Gene Holders arrive swiftly armed with weapons imbued with the spirits of historical heroes. Revealed to also be an E-Genne Holder, Shio herself holds the soul of the legendary Oda Nobunaga. Check out our impressions of the currently-airing series.
Severing Crime Edge is centered around a boy obsessed with cutting people's hair. After meeting Mushiyanokouji Iwai, known as the Hair Queen, he discovers that his scissor is the only thing that can cut her cursed hair. Their meeting sparks a murder game using cursed killing tools, of which the Hair Queen is the target.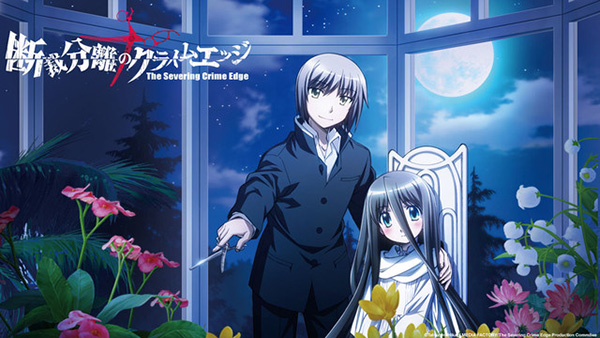 Following the scissors theme, Dog & Scissors is a mystery comedy that follows Harumi Kazuhito who has the misfortune of being resurrected as a dog after being caught up in a failed robbery. In his new canine form, he belongs to a sadistic girl who uses her scissors as a weapon.
Fantasista Doll stars Uzume Ono, a student and former champion of a trading card game competition. After acquiring a special device, she can summon and control six powerful dolls who reside in cards.
Hentai Kamen features a member of a school's martial arts club, Kyosuke Shikijo, who happens to enjoy wearing female underwear. Transforming into his superhuman alter-ego, Pervert Mask, he attempts to protect a girl whose underwear gives him new and perverted techniques.
Stay tuned for more info on these titles, such as formats and release dates, as it comes to light.