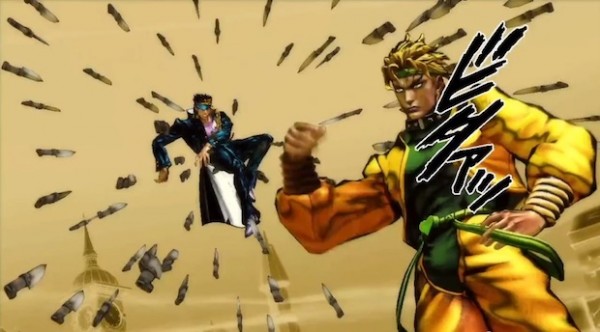 Heads up, JJBA fans living in North America! It seems as though Namco Bandai games have some news for you regarding the localisation of the action/brawler title "JoJo's Bizarre Adventure: All-Star Battle" and it comes in the form of a release date. Now is the time to start getting out and dusting off your old, useless calenders because this one's a "biggie".
After last weeks reveal of the games release date for Europeans and Australians, Namco Bandai has decided to finally follow up with the announcement of a North American release date: The 29th of April, which is great seeing as it is barely a week after it gets its release here in Australia! North American players can expect everything that the European/Australian players will be getting with their copy of the game, this includes the "Part IV: Diamond Is Unbreakable" DLC characters you get as a pre-order bonus (Yoshikage Kira and Shigekiyo Yangu).
There you have it! Even though Japan got its release of the game a few months ago (and we were all pretty jealous), we're getting it now and that is all that matters! The game is set to release on the PlayStation 3 so make sure you hold onto your consoles for just a little bit longer before upgrading. Get ready to go head to head with "ZA WARUDO!" with "JoJo's Bizarre Adventure: All-Star Battle".