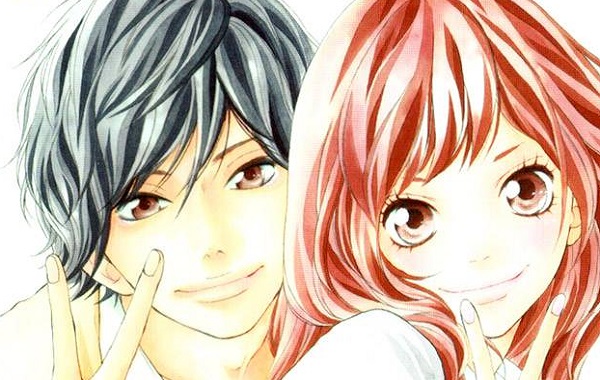 Earlier in January this year it was announced that Ao Haru Ride was green lit for an anime adaptation, it has now been confirmed that the studio in charge of the adaptation will be Production I.G.
The currently published manga follows high school girl Yoshioka Futaba, who gets a second chance at reconnecting with Kou Tanaka, the boy she used to love back in middle school. The adaptation will be directed by Ai Yoshimura, who has worked on a number of anime including The Daily Lives of Highschool Boys, Gintama and My Teen Romantic Comedy SNAFU. Yoshimura will also team up with Tomoko Konparu who was the series composer for Nana, Futakoi and Kimi ni Todoke. The manga, created by Io Sakisaka, began publication in 2011 inside Bessatsu Margaret Magazine and is about to reach its 10th volume on the 23rd of May, a special drama CD of the series will be included with this volume.
Let us know what you think about Ao Haru Ride and Production I.G by leaving a comment down below.