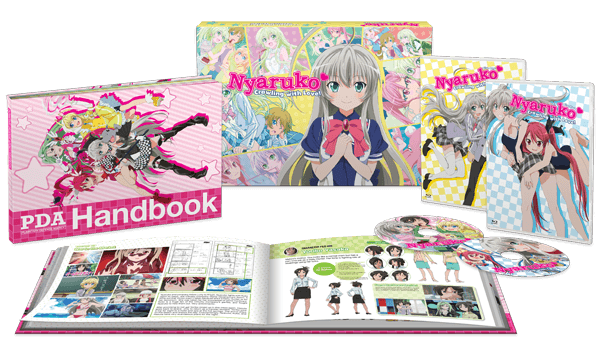 When an anime slips through the cracks and isn't picked up by any of the North American anime companies, there is one company that fans can usually count on to pick up a hidden gem or two, and that company is NIS America. Today they have continued that trait by announcing that they have acquired the first season of Haiyore! Nyaruko-san, which originally aired back in 2012, and will be releasing it under the name Nyaruko: Crawling with Love! on Blu-ray on April 15th.
The release will be given NIS America's Premium Edition treatment which means it will come with a "Nyarlathotep-tested alien-approved" hardcover art book and a collectible slip case. Currently it is unknown if the company has acquired the second season of the anime as well.
For those who don't know, the story of this hilarious comedy follows Nyaruko, a Nyarlathotep from the Cthulhu mythology who has taken the shape of a silver-haired girl to protect a normal high school boy named Mahiro Yasaka after aliens attack him and more aliens continue to show up in his life.