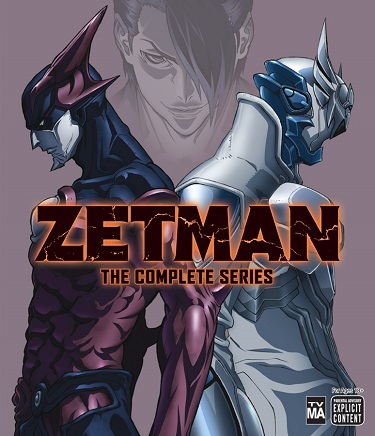 As you may or may not know, Viz Media has been streaming Zetman over on their English streaming service, Neon Alley, for quite some time and now the company is planning on releasing the entire thirteen episode series on home video next week on November 5th.
The release will be uncut and will be available both on Blu-ray and DVD, with each one costing $54.97 and $44.82 respectively. Both releases will feature the same bonus features of clean opening and ending themes, original trailers, and an exclusive interview with the Zetman manga creator Masakazu Katsura which was filmed during New York Comic Con.
For those who don't know, Zetman tells the story of two boys who have lived very different lives, one wealthy and one poor, but both of these men are searching for the real meaning of justice and what it means to be a hero.