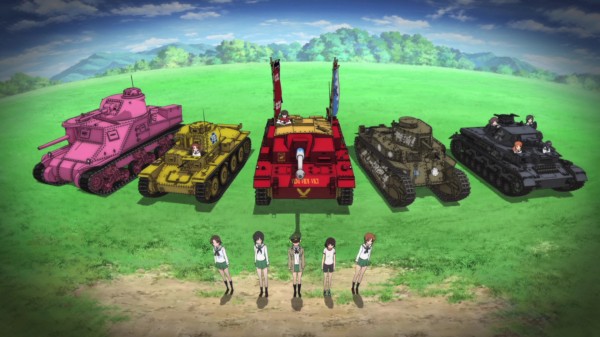 Hanabee only just announced, at Supanova Adelaide, that they have acquired the license for the extremely popular Anime "Girls Und Panzer". Alongside the announcement of the actual acquisition comes a great deal of information regarding what is to come in the releases, how they will be split up and even an exact release date for the series. Before we continue on to talk about the release, you first have to know what the series is all about, luckily Hanabee have also provided us all with an Official Synopsis of the series which you can read below:
It's all fun and games until the tanks roll in…then it's just a blast! The students at Oarai Academy are bringing back a long forgotten subject that features guns – really, really big guns! Dubbed as Tankery, the program studies the martial art of operating armoured tanks. Clearly this is not for the faint of heart and to join you'll need people as driven and enthusiastic as the tanks they'll need to control. Suffice to say the first students to become inducted into the art of Tankery are all a bit eccentric.

You have Team Turtle consisting of three members from the student council, Team Duck the former members of the volleyball club, Team Hippo a group of four passionate history buffs, Team Rabbit a mis-match group of six first year students and lastly the stars of the class, Team Anglerfish who are every bit as odd as their mascot. Regardless these girls are all ready to get locked and loaded for the art of Tankery. Panzer vor!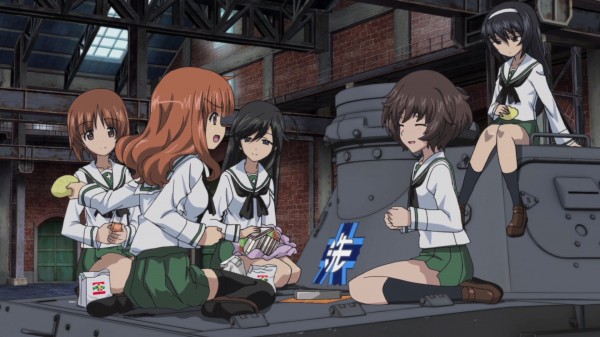 Hanabee will release the series in two separate parts: Part One will feature all twelve episodes of the series as well as two bonus episodes. Part Two will contain all the OVA episodes that were released throughout and/or after the series. Each of the parts will come with extras like Japanese Tv Spots, promos and Clean Opening and ending sequences. The series is also set for both a standard DVD release as well as a Blu-Ray release with both of the types being Dual Language.
Part One of "Girls Und Panzer" is set for a release for both Blu-Ray and DVD on the 5th of March 2014 with the DVD release being sold for $59.99 each and the Blu-Ray release going for $64.99 each. Right now there is no release date for Part Two but you can expect information on that to be released in the coming months. Congratulations on the acquisition of "Girls Und Panzer", Hanabee!