Categories:
Action
,
Adventure
,
Arcade
,
Bulkypix
,
Casual
,
Chillingo
,
Disney
,
Family
,
Fighting
,
Horror
,
iOS Suggestions
,
iPad
,
iPhone
,
News
,
Quiz
,
Sega
,
Shooter
|
0 comments
|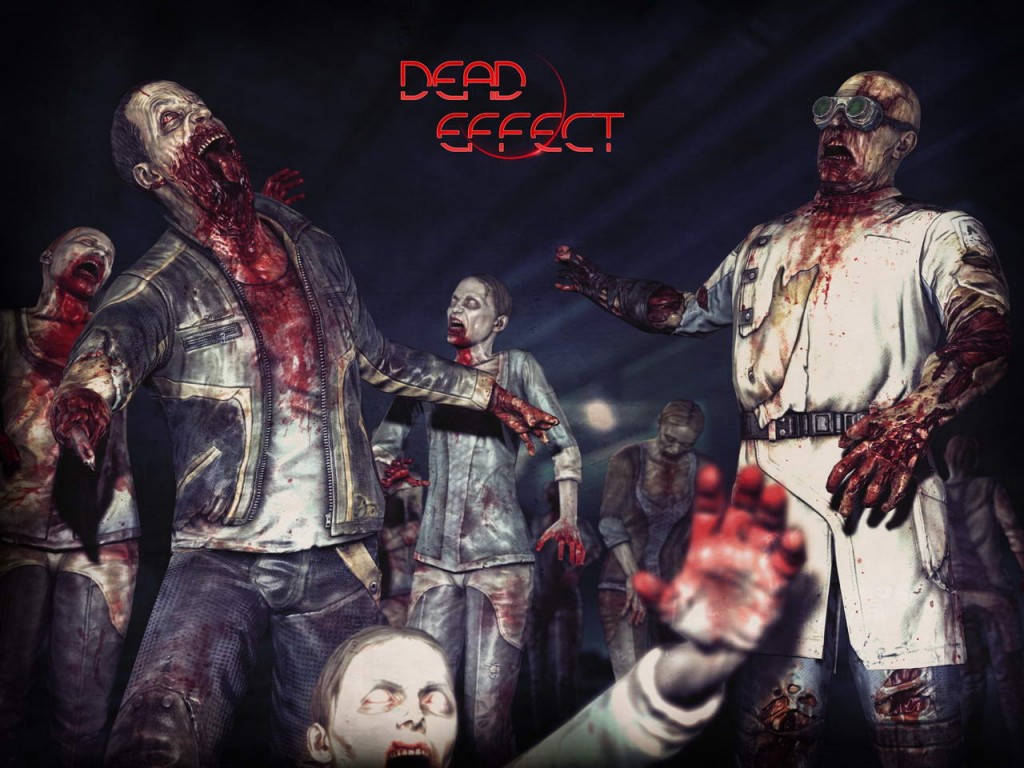 Welcome back for this week's iOS Game Suggestions. If you missed last week's, or are new to the suggestions, click on the link below and check out what cool games you should be picking up for your iOS device along with the introduction on how the suggestions work. (suggestions 1 has how it all works)
MasterAbbott's iOS Game Suggestions
A great week on iTunes! As always, it started slow and but ended with a bang! There are many must-buy games this week in all departments, FREE, 99c and over 99c. This week I've suggested a total of 18 great quality titles. Make sure you check them all especially… Dead Effect, Dodge This!, GO DANCE, Where's My Water 2, Joust Legend, Small World 2, Heroes Of Loot,   just to name a few.
We also have game play video for Hero's Of Loot at the bottom of the suggestions.
Break down below :
9 – FREE Games
2 – $0.99c Games
7 – Over $0.99c Games
As always for this week's suggestions are all new titles that you should take a look at and consider spending your hard earned iTunes cash / time on.  Well the Free games just below certainly should all be given a shot as they won't cost you anything!
For The Cheapskates – FREE GAMES
 

MASTERABBOTT'S FREE GAME PICK OF THE WEEK!

Where's My Water 2 – Price : FREE – Publisher – Disney (Get ready to join Swampy, Allie, and Cranky on their NEXT exciting adventure! The sequel to the most addicting physics-based puzzler from Disney has finally arrived. Where's My Water? 2 launches with three brand new locations including the Sewer, the Soap Factory, the Beach. Best of all, the puzzles are all free! Cut through dirt, and guide fresh water, purple water, and steam to help Swampy and his friends!) on iPad & iPhone. GET IT NOW FOR FREE

 
Boom! Tanks – Price : FREE – Publisher –

Codemasters

 (Take aim and blow away your enemy in Boom! Tanks – packed with explosive tank battle action. Command and upgrade some of the world's most powerful tanks and crush the enemy beneath your tracks in a quick-fire new world of armored warfare. 

) runs on iPad & iPhone.

GET IT NOW FOR FREE

 
Dodge This! – Price : FREE – Publisher –

Chillingo

 (Cannons, carnage, and lots of chickens — we bet you've never seen anything like Dodge This! Take control of the only cannon standing between you and endless waves of enemies attempting to cross your line of fire in this absolutely bonkers game. From soldiers in training to medieval knights, this whacky assortment of moving targets will have you in stitches as you blast them in slow-mo!

) runs on iPad & iPhone.

GET IT NOW FOR FREE

The Island: Castaway 2 – Price : FREE – Publisher –

G5 Entertainment

 (The much-anticipated sequel to the vibrant simulation game The Island: Castaway is here! Embark on an unbelievable adventure that will change the life of the island's tribe. Stranded on the island once again, travel back in time to uncover the history of the island years before the original castaways landed. 

) runs on iPad & iPhone.

GET IT NOW FOR FREE

 
Breitling Reno Air Races The Game – Price : FREE – Publisher –

Breitling

 (Take the plunge and join the Breitling Reno Air Races, flying the most famous racing planes on the planet in the fastest motor sport on earth! 

) runs on iPad & iPhone.

GET IT NOW FOR FREE

 

roll – Price : FREE – Publisher – Gourmet Pixel (Roll the balls into the holes. Simplicity is the ultimate sophistication. Compete globally, be the fastest. Challenge friends, be the best.) on iPad & iPhone. GET IT NOW FOR FREE

 
Barn Yarn – Price : FREE – Publisher –

Playrix

 (From the creators of Gardenscapes, a unique mix of Hidden Object and Simulation with your favorite characters! Meet Joe and Tom again and help them repair an old barn purchased from a neighbor and prepare for the harsh winter. Hold sales of old things found around the house and purchase everything you might need to turn the ramshackle barn into a cozy and warm winter home for the farm animals. By the way, Joe has a dream… Do you think you could help him make it come true? 

) runs on iPad & iPhone.

GET IT NOW FOR FREE

 

Squid Up – Price : FREE – Publisher – Abyssal Games (Meet a curious little squid that has a mission to save what is left of the world. Steer this endearing pink ball of curiosity through a fun, friendly, and easy-going game. Live vicariously through his courageous actions of adventuring from the bottom of the ocean with a goal of reaching the edge of the universe. Have a thrilling experience jumping and spinning, collecting coins on the way up. ) on iPhone & iPad. GET IT NOW FOR FREE

 

Pet Peaves Monsters – Price : FREE – Publisher – RED Interactive Agency (Peaves aren't just monsters — they're hilarious pets with attitude! Raise your peave from an adorable larva to a well-trained adult with incredible battle powers. Then challenge friends to throw down and see whose peave is king in multiplayer versus mode!) on iPhone & iPad. GET IT NOW FOR FREE
For The Bargain Hunters – 99c Games
| | |
| --- | --- |
|   | Strata – Price : $0.99 – Publisher – Graveck (A truly unique puzzle experience that embraces simplicity, elegance, and challenge. Strata paints a simple yet challenging puzzle game onto a sophisticated canvas of color and sound. Test the limits of your brain by completing complex weaves of color to solve the puzzles.) runs on iPhone & iPad. BUY NOW |
| | Beach Games – Price : $0.99 – Publisher – Donut Games (Beach Games is the FAST, FUN and FRANTIC sports game from critically-acclaimed developer Donut Games. Hit the beach and master FIVE different sports: Frisbee, Balloon Throwing, Roller Skating, Water Skiing, Hang Gliding) runs on iPad & iPhone. BUY NOW |
For The Millionaires – All games over $0.99
 

MasterAbbott's over 99c Pick Of The Week!

Dead Effect – Price : $3.99  – Publisher – Bulkypix (ESS Meridian System: Wednesday September 7, 2045… 178 hours of hibernation. Delta 3 Chamber, Active… Tissue and vital functions Check. Error! Disruption Detected… Critical Health Detected. 3… 2… 1… Awakening! ) runs on iPhone & iPad. BUY NOW

 

Go Dance – Price : $1.99  – Publisher – SEGA (GO DANCE is the first real dance game for mobile. Featuring revolutionary technology that lets your iPad and iPhone camera see and score your actual moves. Just set up your device and start dancing. Move to the beats of a LMFAO, Nicki Minaj, Avicii, Flo Rida and a growing list of top artists. Connect and battle it out with your friends. Become a dance master and collect awesome gear. ) runs on iPhone & iPad. BUY NOW

Everlove: Rose – Price : $3.99 – Publisher –

Silicon Sisters Interactive

 (Everlove is a narrative game of Romance and Mystery where each choice you make builds your character and brings you closer to one of your four possible romantic liaisons. In solving the complex mystery of who killed your father, will you find love?

) runs on iPad.

BUY NOW

 
Rage Warriors – Price : $2.99 – Publisher –

Reliance Big Entertainment

 (Apocalyptic catastrophes have practically destroyed modern civilization, and humanity hangs on the brink of extinction. The surviving humans have been scarred and mutated by decades of war, driven only by the burning fury of their painful existence they call daily life.) runs iPad & iPhone. BUY NOW
 

Joust Legend – Price : $1.99  – Publisher – Rebellion Games (Experience the speed, adrenaline and lance-shattering intensity of jousting. Test your mettle and push your reactions to the limit on your quest to vanquish rival knights of the realm and become the King's Champion… a Joust Legend! ) runs on iPhone & iPad. BUY NOW

 

Small World 2 – Price : $10.49  – Publisher – Days Of Wonder. (Based on the phenomenally successful Small World fantasy board game with over 500,000 copies sold!

 Take control of insanely fun fantasy race & special power combos, such as Berserk Halflings, Triton Merchants, Alchemist Ratmen and Dragon-master Amazons, to grab all the land you can in a world that is just too small to share with your opponents!) runs on iPhone & iPad. BUY NOW

 

Heroes Of Loot – Price : $1.99  – Publisher – Pascal Bestebroer. (A dungeon full of skulls, imps, cyclops, minotaurs, flameheads, spikes, secrets and much, much more is now ready for you.. the Hero! From the guys behind Gunslugs and Meganoid comes a brand new adventure: Heroes of Loot is a dungeon-game like no other. Every time you play, the dungeon will be different, every time you become better, the dungeon will also grow and become more dangerous.. this game will never end!) runs on iPhone & iPad. BUY NOW
There you have it folks these games should keep you busy for quite some time well until next week at least. I'll be back next week for another dose of iOS goodness, in the meantime if you would also like to suggest your own suggestions, please feel free to share them in the comments section below or in the iOS forum section on the site here.
Remember kids, Play Hard Or Don't Play At All!
Heroes Of Loot Game Play
Related Articles for this post below: