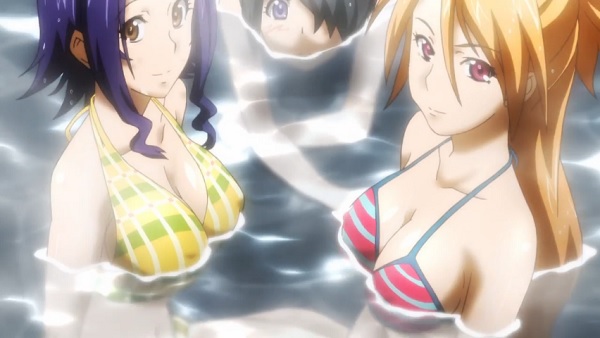 Over the weekend FUNimation has announced what characters will be voiced by what voice actors when they release their English dub of Maken-Ki! in North America. The list of voice actors can be found below:
Takeru – Ian Sinclair
Haruko – Monica Rial
Himegami – Chloe Ragnbone
Inaho – Tia Ballard
Furan – Brittney Karbowski
Kengo – Scott Freeman
Yuka – Jamie Marchi
Azuki – Morgan Garrett
Uruchi – Cherami Leigh
Chacha – Anita Neukar
Kimi – Alexis Tipton
Minori – Caitlin Glass
Aki – Heather Walker
Gen – Robert McCollum
Tomika – Eileen Dover
Akaya – Eric Vale
The company has also released a bit of a preview of the dub in a minute long trailer for the series which can be seen below. Currently Maken-Ki! is set to be released on November 12th in a Blu-ray and DVD combo pack, leaving C3 the only Funico stream left without a release date.