Categories:
Action
,
Adventure
,
Arcade
,
Casual
,
Chillingo
,
Family
,
Gameloft
,
iOS Suggestions
,
iPad
,
iPhone
,
News
,
Platformer
,
Puzzle
,
Quiz
,
Simulation
,
Sports
,
Strategy
,
Trivia
,
Ubisoft
|
0 comments
|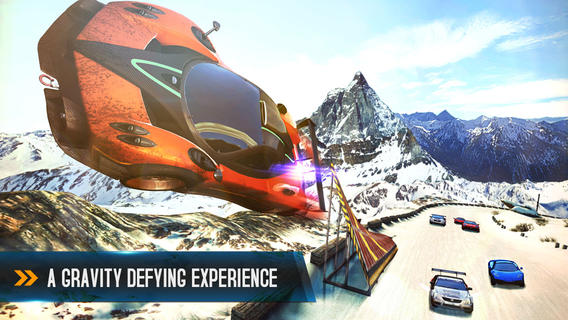 Welcome back for this week's iOS Game Suggestions. If you missed last week's, or are new to the suggestions, click on the link below and check out what cool games you should be picking up for your iOS device along with the introduction on how the suggestions work. (suggestions 1 has how it all works)
MasterAbbott's iOS Game Suggestions
A great week on iTunes! As always, it started slow and but ended with a bang! There are many must-buy games this week in all departments, FREE, 99c and over 99c. This week I've suggested a total of 15 great quality titles. Make sure you check them all especially… Cloud Spin, Asphalt 8, Little Galaxy, The Impossible Line, Jelly Splash, Smash Bandits  just to name a few.
We also have gameplay video for Asphalt 8, Cloud Spin, Little Galaxy, Jelly Splash and Smash Bandits at the bottom of the article.
Break down below :
12 – FREE Games
2 – $0.99c Games
1 – Over $0.99c Games
As always for this week's suggestions are all new titles that you should take a look at and consider spending your hard earned iTunes cash / time on.  Well the Free games just below certainly should all be given a shot as they won't cost you anything!
For The Cheapskates – FREE GAMES
 

MASTERABBOTT'S FREE GAME PICK OF THE WEEK!

Smash Bandits – Price : FREE – Publisher – Hutch Games (From the makers of Smash Cops – crash through America in the craziest road race to hit the App Store. Power up to faster cars, get the edge with getaway gadgets and outrun the cops as you speed to the state line. Well, almost. Whichever route you take through an ever-changing world of dirt tracks and dusty logging towns you can crash and bash your way through smashable scenery in the most intense display of destruction you have ever seen. ) on iPad & iPhone. GET IT NOW FOR FREE

CHECK GAME PLAY FOR SMASH BANDITS BELOW

 

Jelly Splash – Price : FREE – Publisher – Wooga (Connect colorful lines of Jelly to solve over 100 levels in this compelling puzzle adventure. Why don't you jump in and make a big splash in Jelly Land? Jelly Splash is completely free to play but some in-game items such as extra moves or lives will require payment or Facebook connection. You can turn off the payment feature by disabling in-app purchases in your device's settings.) on iPad & iPhone. GET IT NOW FOR FREE

CHECK GAME PLAY FOR JELLY SPLASH BELOW

 

Sheep Happens – Price : FREE – Publisher – Kongregate (The sheepocalypse is coming! Sheep Happens is a chaotic endless runner where you must maneuver around other runners, obstacles, and sheep falling from the sky as you chase down the swindling Hermes. Collect coins to spend in the shop and upgrade your gear or buy fashionable and powerful hats. Challenge friends to endure the chaos the longest and post the best run.) on iPad & iPhone. GET IT NOW FOR FREE

 

Fluid Soccer Verus – Price : FREE – Publisher – Gray Cooper Media (Challenge your friends in a head-to-head game of tactics, on-pitch action and outrageous goal scoring rivalry. This is soccer with much more than a flick! – with a few easy swipes you can run, dribble, pass and score. ) on iPad & iPhone. GET IT NOW FOR FREE

 
The Impossible Line – Price : FREE – Publisher –

Chillingo

 (Can you beat the chalkboard challenge? Drawing a line with your finger is about as simple as it gets, but when you include disappearing obstacles, moving objects and keys to collect you get one seriously tricky puzzle game. Take on the Impossible Line and put your skills to the test. Use your finger to draw a line on the chalkboard and reach the goal while avoiding the obstacles that vanish as soon as you touch the screen.

) runs on iPad & iPhone.

GET IT NOW FOR FREE

HIDE by Watch_Dogs – Price : FREE – Publisher –

Ubisoft

 (With H_IDE by Watch_Dogs, disappear from the network and keep your personal communications off the radar! 

) runs on iPad & iPhone.

GET IT NOW FOR FREE

 
Runbot – Price : FREE – Publisher –

Marvelous Games

 (A stunning 3-D infinite runner where you're RunBot, an advanced robotic weapon system. You've rejected your protocol as a killing machine and now you've made a brave dash for freedom – you won't let laser towers, drone attacks, or obstacles slow you down! As RunBot, you'll have to run, race, flip and fly around a never-ending and always changing series of obstacles. Whether it's evading energy panels to leaping land mines, escaping to freedom is never easy.

) runs on iPad & iPhone.

GET IT NOW FOR FREE

 
Real Football 2013 – Price : FREE – Publisher –

Gameloft

 (The newest edition of the hit App Store football simulation is back to score another win for the franchise with a whole new set of moves. Take part in the most immersive football simulation and show that you are the best on the pitch. Reinforce your team by developing your club's facilities, hiring new staff members, dealing with sponsors and more. Join football legends like our cover athlete, Falcao, on the pitch. YOU ARE FOOTBALL, YOU ARE REAL FOOTBALL!

) runs on iPad & iPhone.

GET IT NOW FOR FREE

 

War On Words 2 – Price : FREE – Publisher – Everplay (Get ready for the ultimate word battle! An exciting blend of turn-based strategy and crossword game, War of Words 2 pits you against up to 3 other players for an all-out word destruction brawl!) on iPad & iPhone. GET IT NOW FOR FREE

 
Cover Orange 2 – Price : FREE – Publisher –

FDG Entertainment

 (YOUR FAVORITE ORANGES ARE BACK! Revisit Cover Orange in this completely new and juicy sequel made by the original team. The acid rain cloud is after your oranges again! 

) runs on iPad & iPhone.

GET IT NOW FOR FREE

 

Doodle Fill – Price : FREE – Publisher – DreaminGames (Four colors, hours of fun! The most brain twisting puzzle game! Color the shapes without letting the same color sharing an edge. Sounds easy, right? It is! …at first. Then comes the challenge part, and the even more challenge one when the clock is ticking! Doodle Fill is a highly addictive puzzle game that will delight and amaze you all day long. Don't get too ahead of yourself though. The later levels will take your brain to places it has never been to. You will never look at simple shapes and colors the same way! So what are you waiting for? Start doodling! ) on iPhone & iPad. GET IT NOW FOR FREE

 

Tiny Tycoons – Price : FREE – Publisher – The Tap Lab (Rule the REAL WORLD! Tiny Tycoons is the first location-based tycoon game on the App Store. Build your fortune, travel the globe and claim your favorite real-world places before someone else does!) on iPhone & iPad. GET IT NOW FOR FREE
For The Bargain Hunters – 99c Games
 

MASTERABBOTT'S 99c GAME PICK OF THE WEEK!

Asphalt 8 – Price : $0.99 – Publisher – Gameloft (The best iOS arcade racing game series reaches a new turning point! Perform dynamic, high-speed aerial stunts in an intense driving experience powered by a brand-new physics engine! ) runs on iPhone & iPad. BUY NOW

 

Little Galaxy – Price : $0.99 – Publisher – Bitmap Galaxy (Little Galaxy is a game inspired by a real story of a young scientist, who reached out for his dream to find a new home. We have met this boy and were touched by his story as he lost everyone and everything, we are trying to help him to build functional prototype of jumping space boots so he can start his journey.) runs on iPad & iPhone. BUY NOW
For The Millionaires – All games over $0.99
| | |
| --- | --- |
| | Cloud Spin – Price : $1.99  – Publisher – Skytrain Studios (Take to the skies for an out of this world fantasy flying adventure! Go for the gold in addicting Tournament mode, or explore at your leisure in Free Flight mode! You play as Lucky, a fearless adrenaline-fueled rabbit trying to etch his name in the pillars of history as the greatest competitor to ever live!) runs on iPad. BUY NOW |
There you have it folks these games should keep you busy for quite some time well until next week at least. I'll be back next week for another dose of iOS goodness, in the meantime if you would also like to suggest your own suggestions, please feel free to share them in the comments section below or in the iOS forum section on the site here.
Remember kids, Play Hard Or Don't Play At All!
 Asphalt 8 Gameplay Video
Cloud Spin Game play Video
Jelly Splash Game play Video
Smash Bandits Game play Video
Little Galaxy Game play Video