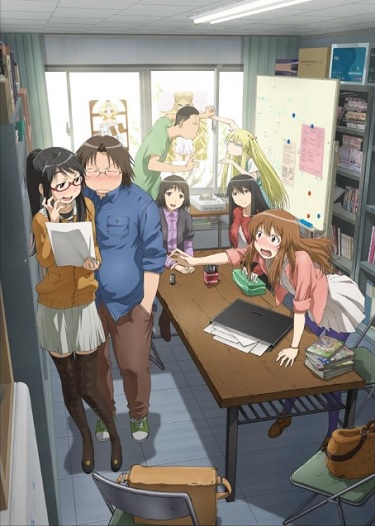 In a rather interesting license announcement, today NIS America revealed at Anime Expo 2013 that the company has acquired the rights to release Genshiken Second Season in North America. The reason that this is interesting is two-fold.
First, the anime hasn't started airing in Japan yet and is set to debut on July 6th and second, the 24 episodes of the original series were licensed by Media Blasters, a now almost defunct anime publisher in North America.
Either way, this is still some delightful news for fans of Genshiken but at the moment no release window has been announced by NIS America.
For those who would like to know more about the series itself, NIS America has provided the below story synopsis:
After reflecting upon last year's low freshman turnout, Chika Ogiue, the new president of Shiiou University's "Society for the Study of Modern Visual Culture" (aka Genshiken) seeks out new freshman members to join. At the freshman welcoming hall, while stealing angry glances at Kanako Ohno, the previous club president (who was having fun cosplaying, as usual), she puts on a flashy drawing performance. Suddenly two girls, freshmen Rika Yoshitake and Mirei Yajima, respond to her performance by joining the club. It turns out the girls have a reputation as "dirty girls" just like Chika, and the three birds of a feather do indeed flock together.

Meanwhile, a clean-cut beauty with chestnut hair appears at the club office asking to join up. But as it turns out, she's actually a cute boy in drag… With new and unique freshmen members onboard, things in Genshiken Second Season are about to heat up!