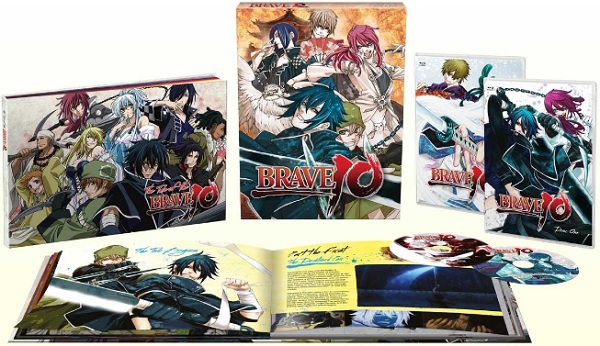 You may recall that at the beginning of 2012, NIS America announced that they were picking up the anime series called Brave10. Over a year and a half has passed since that announcement was made and now the company has decided to give the title a release date.
Brave10 will be getting the Premium Edition treatment from NIS America and will be released on Blu-ray only on October 8th. The anime will sell for $64.99 and as I mentioned before, it will feature a chipboard art slipcase and a 32 page hardcover art book as well as some basic on-disc bonus features.
For those curious about what Brave10 is about, NIS America has provided the below story synopsis:
Life is tough during the Warring States period of medieval Japan: Lords battle lords for control of the country, while samurai and mystical warriors do their bidding from the shadows. Backstabbing and betrayal is common, and legendary ninja Saizo Kirigakure has had enough.

He lives only for himself—until a girl with a mysterious dark power falls into his arms. He quickly finds himself dragged into a struggle between powerful warlord Ieyasu Tokugawa, and the strange but alluring Yukimura Sanada. Saizo becomes one of "Sanada's Ten Braves" who use their mystical powers and ninja abilities to protect the people and things they care about the most.