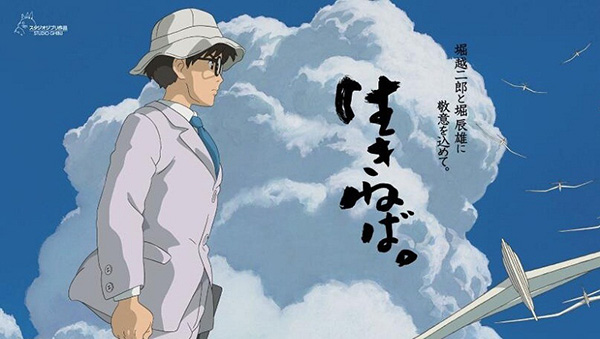 A 36 second teaser was aired yesterday on NTV's every. program for Hayao Miyazaki's latest anime film, The Wind Rises (Kaze ga Tachinu). A special press conference was also held by Studio Ghibli and film distributor TOHO in celebration of the film's completion.
In a surprise move, Neon Genesis Evangelion director Hideaki Anno is debuting as a voice actor, playing as the main character of the film. The character in question is Jirou Horikoshi, the designer of the legendary Mitsubishi A6M Zero fighter plane of World War II.
The theme song, "Hikouki Gumo" (Airplane Cloud), will be performed by singer and songwriter Yumi Matsutoya. The song was composed when she was just 16 years old.
Apparently The Wind Rises is the first time Miyazaki "cried for one of my films", as he is quoted as saying. The film is opening in Japanese theatres on July 20 this year.