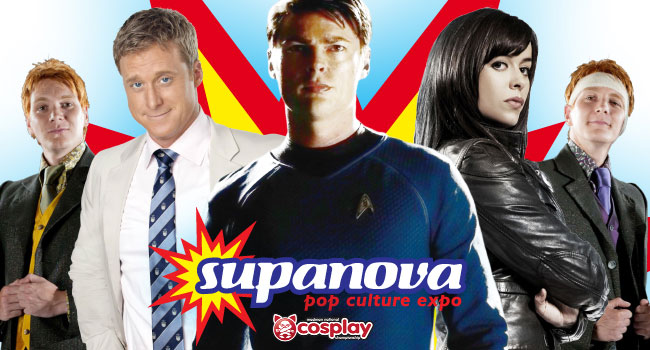 Cosplay, celebrities, comic books, and more – the annual Supanova Pop Culture Expo was held over the weekend, and here's just a few little things we learnt over said weekend.
1. People love their Cosplay
Who would have thought that Australia's largest pop culture and anime convention would attract cosplay from almost every tv, anime, movie, video game fandom imaginable? No surprise here, but people LOVE their cosplay, and it made for an incredibly unique show atmosphere and for a very interesting Cosplay Championship run by Madman.
There's something about walking around a place where in every direction you look there's a person dressed up as your favourite character from an anime series, movie, or video game.
2. …and will brace rain, winds, and the cold
Props to you guys that put in all that effort in making your costumes awesome – and bracing Sydney's miserable, wet, and cold weather. Rain greeted nearly all attendees at this year's Supanova and didn't go away for much of the weekend. Shout out to the guys dressed as the 300 Spartans who wore nothing but cloaks and underwear as they waited in the cold and rain to get into the venue.
3. Should have brought my 3DS
If you're an owner of a 3DS and didn't bring it to Supanova, then you'll be kicking yourself right now, and if you did then your street pass would have been going off the entire weekend.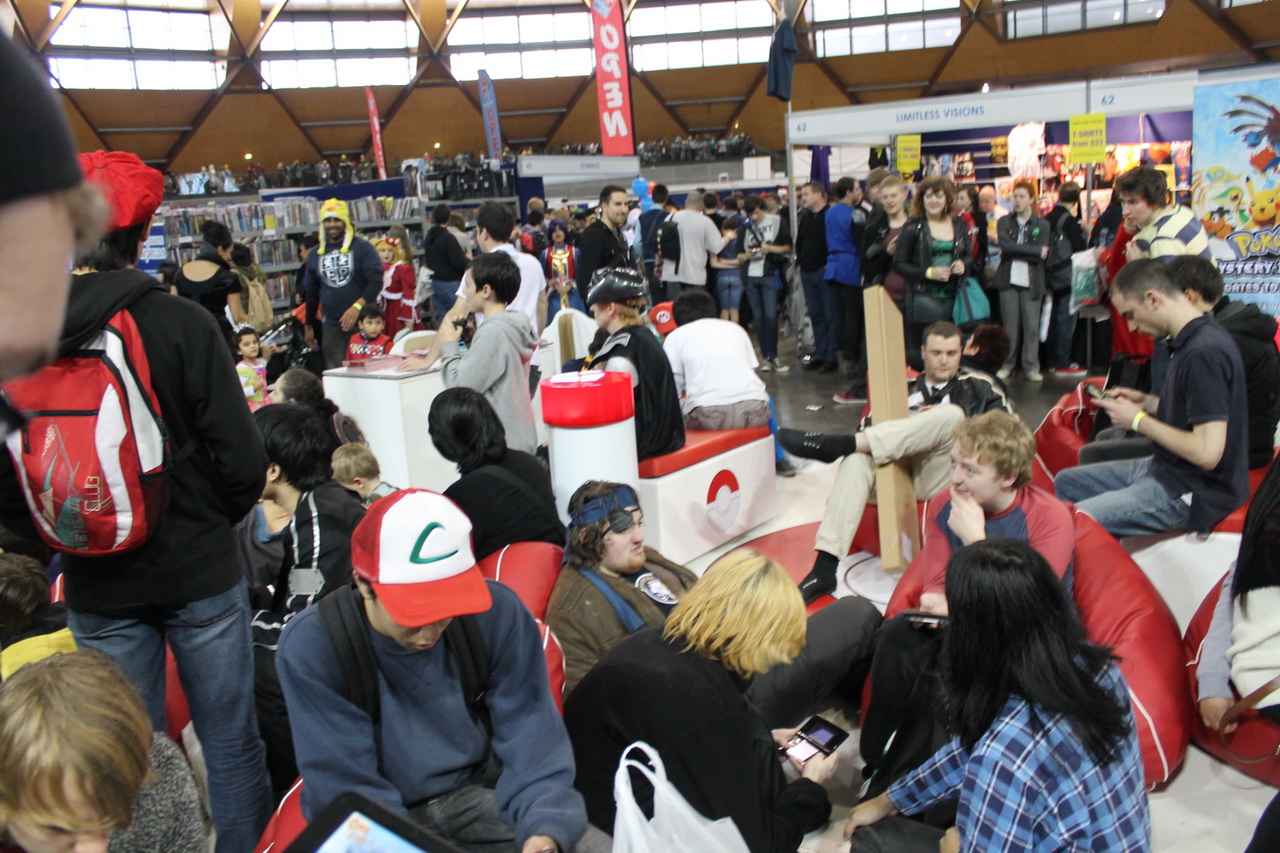 Yes, Nintendo were out in force at this year's Supanova with their very own booth one would describe as a "gamer's dreamland", especially if you're a Nintendo fan. Filled with all things Nintendo, 3DS's, Wii U's, and a bunch of brand new games like Animal Crossing: New Leaf, Monster Hunter 3 Ultimate, Fire Emblem: Awakening, and Pokemon Black and White 2 were present.
Nintendo weren't the only video game publisher present in the building, as Namco Bandai also had their own booth but, arguably,it wasn't as cool. They lacked Nintendo's beanbags and Pokemon seats #JustSaying.
4. Waiting in lines suck
Yes they do. Waiting in line for food, for signings and photos, toilets, and even getting in to the place; the lines at this year's Supanova seemed longer than ever. And it is then no surprise that Sydney's Supanova this year ranks as Supanova's biggest ever event to date.
5. How to pronounce Alan Tudyk's last name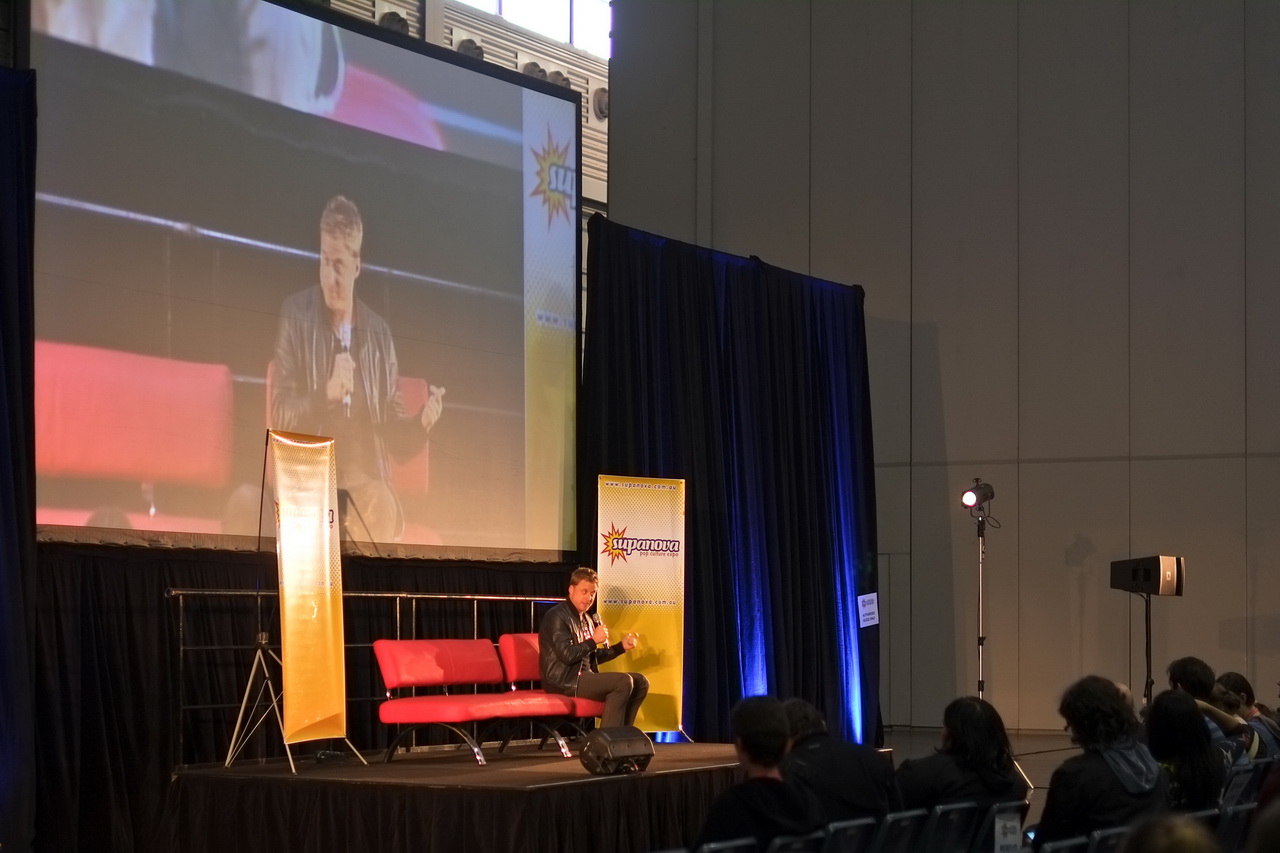 Beloved pilot of Serenity in Firefly, and psychopathic killer in Dollhouse, Alan Tudyk is beloved by fans around the world – but how many know how to pronounce his last name correctly? As we found out during his Supanova Q&A, it's one of his most asked questions, that and if Firefly will ever return. For the record it's pronounced "too-dick", and yes he pointed out that does bring up many jokes.
6. We're all (secretly) Star Wars nerds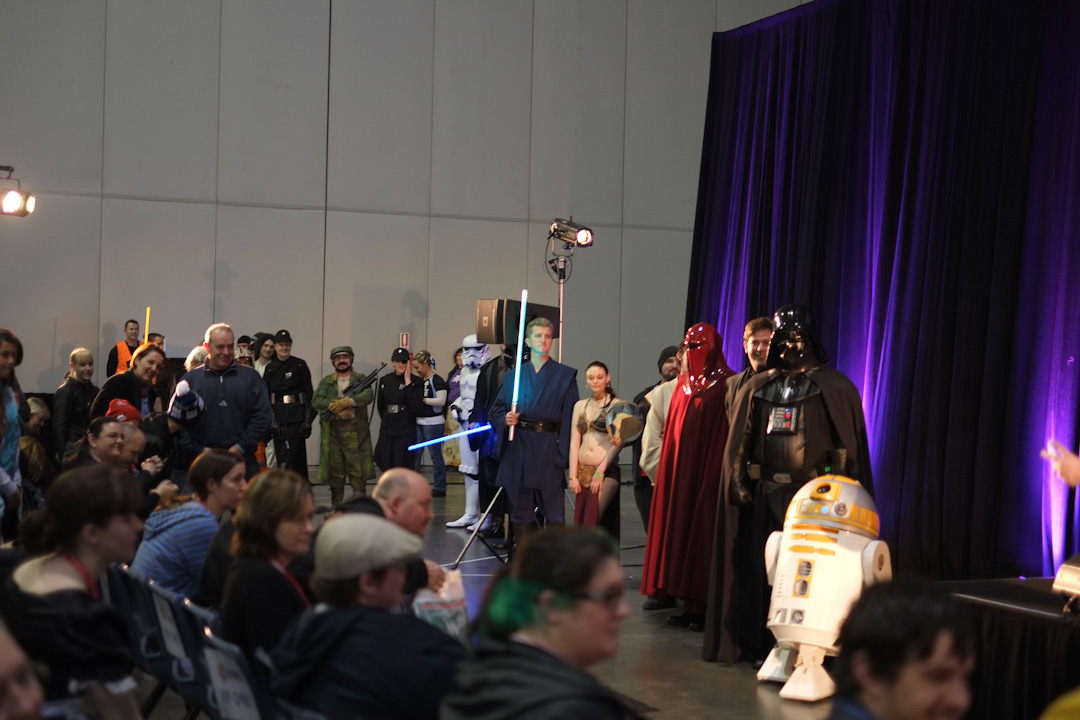 They say the world can be split between two kinds of people, those that like Star Wars and those that like Star Trek. But if Carrie Fisher's appearance at Supanova is anything to go by, we're secretly all Star Wars fans at heart. Accompanied by her very own entourage made up of the 501st Division, Rebel Legion, Mandalorian Mercs, Jedi and Sith alike, Carrie Fisher graced the stage to a packed out theatre. A crowd size only rivalled by Karl Urban and Alan Tudyk.
7. 'Look under your chair' moments are awkward
We all like last minute special guest announcements, especially when it's Man of Steel, 300 and Watchmen film director Zack Snyder and even more so when announced that he'll be doing a free signing as well. But what we don't like is that moment afterwards when the MC says "now look under your seats to see if you have a token." This isn't Oprah (EVERYBODY GETS A CAR!!), and not everyone got a signing token meaning that only a limited number of people got to go for the signing. Sad-face.
8. The Hoff still got it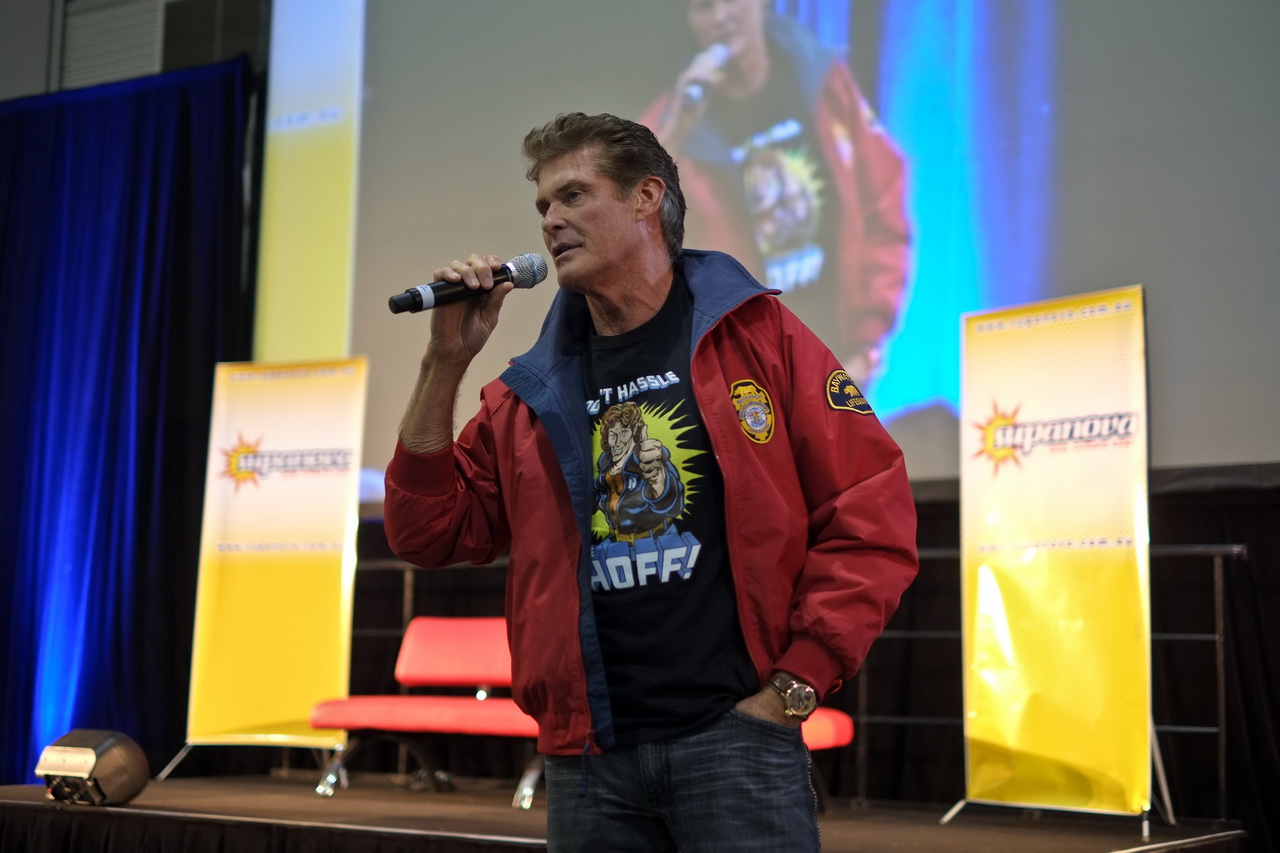 David Hasselhoff's an 80s/90s icon that perhaps has an even larger following today than ever before. He's a larger than life character and anyone who saw him at Supanova knows what I'm talking about. Singing his way into the audience at his Q&A, he talked at length about Knight Rider, Baywatch, and what he's doing now. Putting his shameless self-promotion aside for a moment, The Hoff delved deep into a really motivating and inspirational speech that was honestly somewhat awe-inspiring. It's not every day you get to see The Hoff live in person.
9. Deadpool rules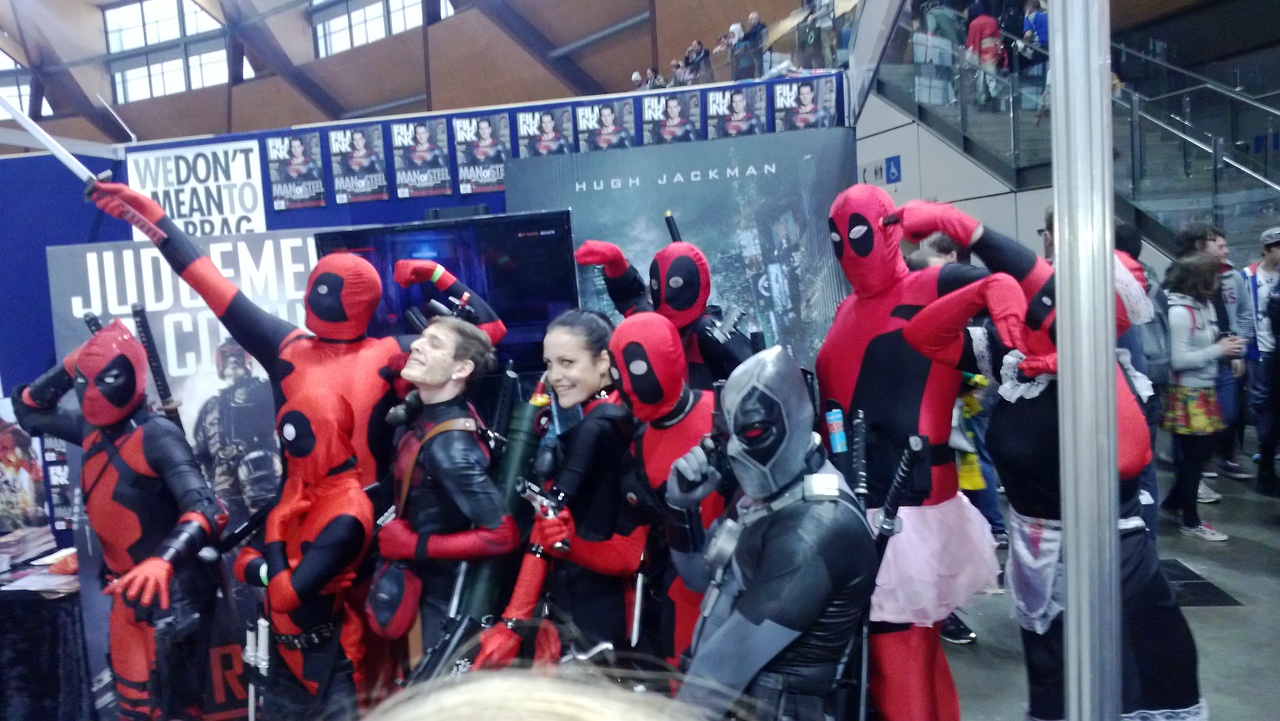 Out of all the cosplays at Supanova, Deadpool seemed to be the most popular. With High Moon Studio's Deadpool video game coming out soon (like really soon), the merc with a mouth's presence was more than noticeable with a many dressing up as the loud mouth mercenary.
10. Girls like Merlin – a lot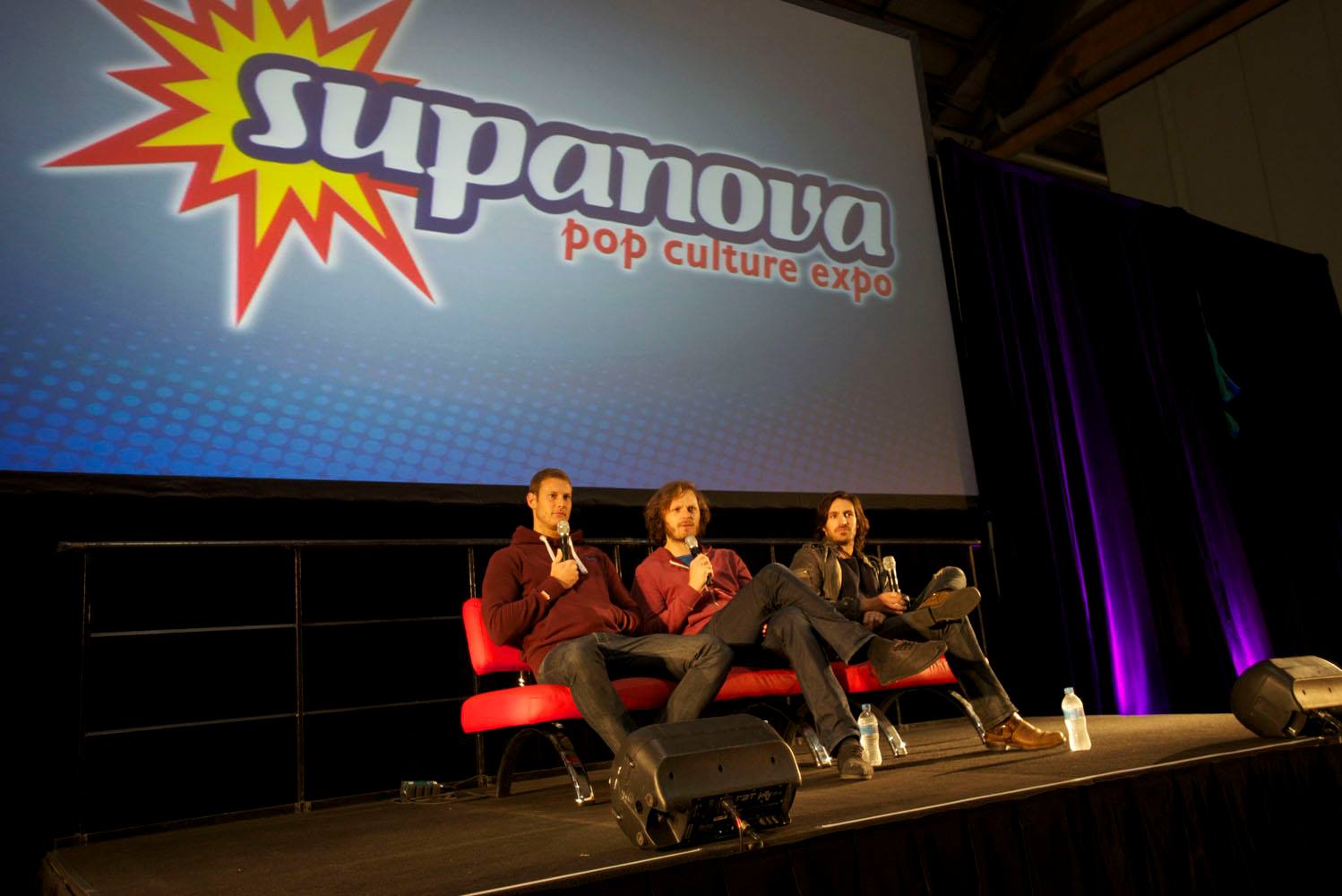 To accurately describe the Merlin Q&A would be like describing a fangirl's dream, and that's essentially what it was. The Merlin knights answered questions from a mostly female audience with a handful of males in the crowd, which made for a very funny panel. With questions coming thick and fast, everything from the boys' favorite haircare products to what pranks they pulled on each other were answered – much to the giggling of the audience.
And that's a wrap for Supanova Sydney 2013. It was the biggest Supanova event to date, and it will be coming back bigger and better next year. Be sure to check out the photo gallery for this year's Supanova below and also on our official FACEBOOK PAGE HERE. Be sure to check out our COSPLAY recap and photos here as well.