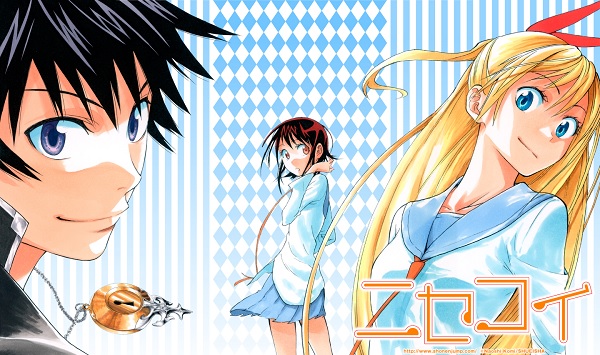 Given the series' popularity this was only a matter of time. Today 0takomu found a promotional poster which was released to bookstores in Japan that is announcing the anime adaptation of the romantic comedy manga Nisekoi which has been running in Weekly Shonen Jump since November 2011.
Interestingly enough, the manga has seen quite a bit of popularity in the West as well, as it is part of Viz Media's digital Weekly Shonen Jump and its digital manga volumes have been topping the company's digital sales charts.
The announcement poster can be seen below and for those who don't know, Nisekoi follows the story of Raku Ichijo who wears a locked pendant around his neck and the owner of the key was his childhood love. Raku is an average high schooler who also happens to be the son of the leader of the local Yakuza gang. However when he is engaged to a rival gang's daughter named Chitoge, his current crush and a number of other girls around him start falling for Raku.