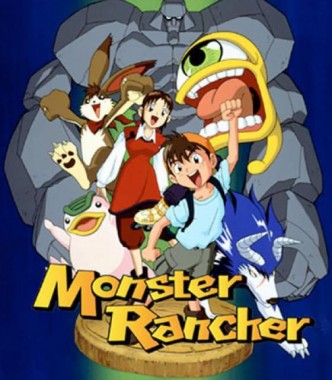 Discotek Media have announced that they have licensed the entire 73 episode run of classic monster-taming anime Monster Rancher.
They have confirmed that they plan to release the series across 3 English dubbed box-set collections starting in December 2013. They also plan on releasing the original Japanese audio with English subtitles in a 73 episode box-set at some point in 2014.
Monster Rancher based upon the video-game series, tells the story of a young boy named Genki who is transported into his Monster Rancher video-game to a world where monsters rule. Along with friends such as Holly, Mochi, Tiger, Golem and Hare, Genki must revive the Phoenix in order to defeat the Evil Overlord Monster known simply as Moo.
A part of the series had previously been released by ADV films on VHS and DVD, which left the series incomplete in home video format. That of course makes Discotek's upcoming release the first time the series will be released in its entirety. Monster Rancher is available to watch on Hulu here if you can't wait to get your hands on these releases.
We recently discussed the Monster Rancher series in a retrospective look back on the monster-taming genre, so it is certainly great news to see that the series will see a home video release after all this time. What more can I say? Monsters rule!