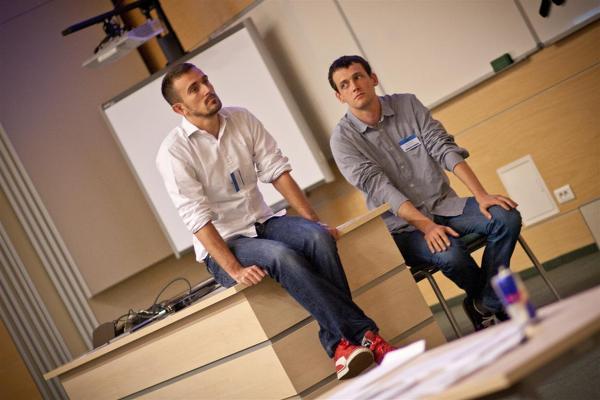 CD Projekt RED are best known for the Witcher series, the first of which we saw back in 2007. Following the success of the first and second title, the studio gained international acclaim, and are now back to bring us not just one, but two new offerings. We recently got the chance to speak to CD Projekt RED's Project Leader, Konrad Tomaszkiewicz, to find out more about the much anticipated 'Witcher 3: Wild Hunt' and the equally enticing 'Cyberpunk 2077'.
---
CC: First of all, thank you for taking the time to speak to us. I'm very keen to learn more about the latest Witcher title and I'm sure that's a curiosity shared by many of our readers. So to kick things off, what can you tell us about Projekt RED's early days?
KT: Boy, did we have fun back in the early days. I mean, we actually have more fun now, but reminiscing about the "old days"… Well, it seems everything had this special glow back then. RED studio came into being in 2002 and began working on the first Witcher installment a year later. Back then, The Witcher 1 was the biggest-budget Polish game ever and, in a way, we were pioneering development on such a large scale in our country. We went big right off the bat – we cooperated with the Academy Award nominee and BAFTA winner Tomasz Bagiński, comic book writer Przemysław Truściński and, most importantly, Andrzej Sapkowski – the author of the Witcher book series.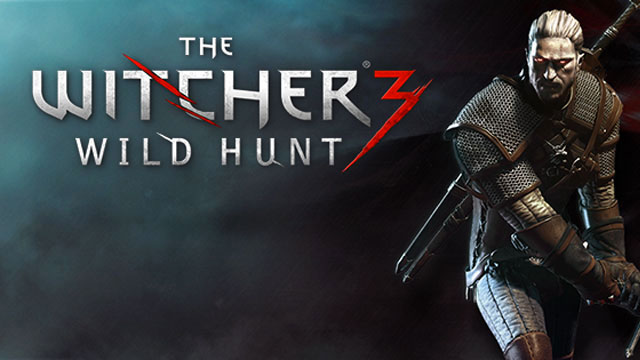 Don't get me wrong – we had a fairly good idea how to go about making a game, but many things were new to us, especially the scope of what we wanted to do. We decided our first game would be an RPG, and a complex one at that, set in a grim universe, which isn't necessarily the easiest thing to pull off. Still, we were doing what we loved, which is what gave us the fuel to keep going. After all, we were developing a game that we'd like to play ourselves. Eventually, The Witcher turned out to be a critical success, winning over 100 awards, as well as the hearts of RPG fans around the world.
CC: What games of old have inspired Projekt RED's work?
KT: Definitely RPGs – we've got a full spectrum of role-playing fans here at RED. Whether it's DOS-era dungeon crawlers, custom LARPs (including Witcher-themed ones), pen-and-paper games or Japanese RPGs on consoles no one has even heard of – I bet there's someone at CD Project RED that has played them, mastered them and continues to play them to this day. We draw inspiration from all of these every day – singling out one or two titles that inspired us is just impossible.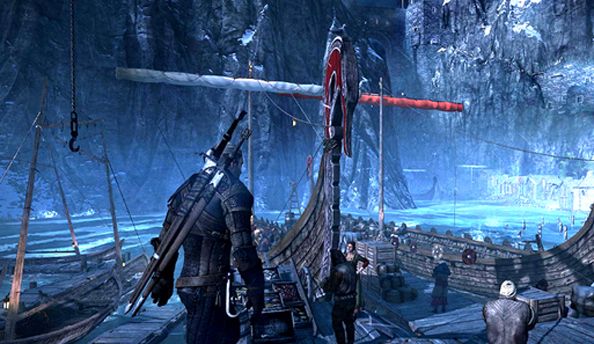 CC: We know Projekt RED best for the stunning Witcher series, what can you tell us about the upcoming 'Witcher 3: Wild Hunt'?
KT: In a nutshell, The Witcher 3: Wild Hunt will combine all the things you loved about the previous games with open world exploration. A deep and mature story, emotionally-provocative choices and a gritty world full of social inequality – it's all here and it's more intense than ever. This time around, however, you'll get to experience it in a world that you can traverse as you wish. Explore it on horseback or by boat, scale cliffs, swim through lakes – for the first time in the series, we provide gamers with this kind of flexibility of exploration. And it's going to rock! Keep in mind, though, that we haven't changed the series' focus – yes, you can explore the world as you please, but we're not forgetting what made the previous games such a success – the story is still key and it's going to be our proudest accomplishment.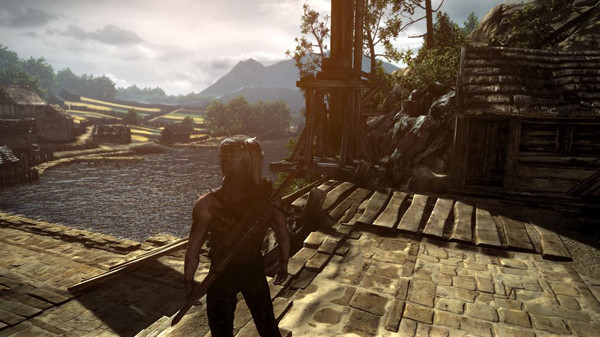 CC: How important has the response from fans been in the development of Wild Hunt?
KT: Very. Something we always have in the back of our minds is why we're actually making these games and who we're making them for. How could we not listen to our players? We have a very active and supportive community, and the forums are full of great ideas, feedback and general chatter on do's and don'ts from the gamers' perspective. For example – Geralt himself has been and undoubtedly will continue to be one of our most discussed topics. We've been approached countless times about modifying his appearance: hair in ponytails or loose, cut long or short, with a beard or without – it's all been subject to player scrutiny and we love every bit of it. We've also benefited a ton from gamers commenting on the games' interface, quests and much more. Fans are our best focus-testers and that's why we love them so much!
CC: Has there been talk of a fourth game? Or will this be the last in the series?
KT: I'd rather not dodge this question with a typical "yes, everything's possible," but that's exactly the case – one of the fun things about making games is that nothing's written in stone. Still, currently we're only focusing on The Witcher 3: Wild Hunt and Cyberpunk 2077, so let's leave talk about what the future might bring for another occasion.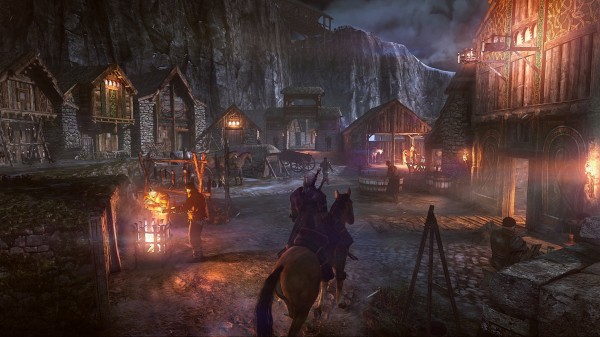 CC: What, in your opinion, drove the success of the first two Witcher games?
KT: I think it was definitely the approach we adopted. We consciously decided to open the genre to mature players and then proceeded to bring this vision to life. The Witcher games were never about just "running around fighting monsters and gaining experience points" – we always wanted to master storytelling and, well, that's what we did. Backed by Andrzej Sapkowski's great universe, we introduced a never-before-seen depth to how fantasy worlds can be constructed. One of the things we're most proud of is how this world mimics the problems of contemporary societies – we've got social inequality, plotlines that tackle racism and other wrongs that you can see in the world around you. There's no clear distinction between good and evil – our world is not binary, it's focused on that big swath of gray between black and white. Tough choices generating real consequences at every juncture – that's what secured us a spot in gaming dictionaries under "non-linearity". The Witcher is not your typical story of orcs killing your family and you, the "it-just-so-happens" long-lost heir to the throne, slashing at everything you see out of vengeance. We delivered a compelling tale of a complex hero in a richly-developed world… and gamers got hooked!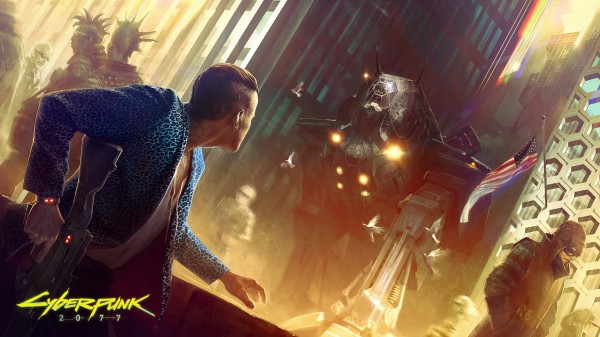 CC: What can you tell us about the inspiration behind your newest project, 'Cyberpunk 2077'?
KT: The Witcher universe is unique – we approach fantasy like no other game developer. A lot of the world is built on the tension stemming from processes that play out on a larger, societal level. These processes engulf individual characters, shaping them and prompting their actions. This is one of the things we love in the Witcher and, well, we saw a lot of potential to translate this dynamic to Mike Pondsmith's Cyberpunk. His original vision stated "Cyberpunk is about the seductive qualities of corruption and decay… It doesn't have to be dirty or grimy on the physical level. But on the psycho-social level, even the cleanest and most orderly Corp-zone should be rife with darkness and collapse." That's well in sync with how we perceive a well-constructed and engrossing game world.
CC: What can we expect to see in terms of gameplay? Will Cyberpunk make use of the Witcher engine?
KT: It's too early to disclose gameplay information just yet. On the technical side of things, however, I can confirm that Cyberpunk 2077 is being developed on the REDengine. If you want to get a feeling of how it's going to look like in terms of visual quality, keep an eye on The Witcher 3: Wild Hunt – we're going to raise the bar for the whole genre with these two games.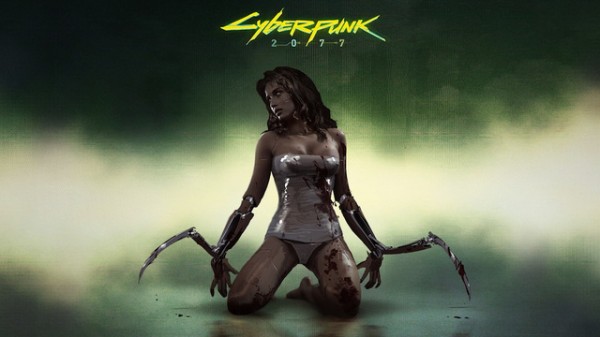 CC: Will this too, become a series? Or is this a standalone title?
KT: We're not really into announcing sequels before releasing the main game. Let's make one game and then talk about the possibility of others.
CC: What would you say separates Projekt RED from other development studios?
KT: It's hard to answer that kind of question because I'm not objective – RED is the best studio on the planet *laughs*. Seriously though, we believe in our games, we believe in supporting them to give gamers a complete experience – The Witcher 2: Assassins of Kings received two major updates, 2.0 and an Enhanced Edition, for free. We don't believe in DRM, so we cope without it wherever we can, and even though we develop games with the "it's ready when it's done" attitude and might seem a little tight-lipped at times about release dates and details on our works-in-progress, we still communicate with our community extensively. As far as the practical side of work at our studio goes, RED consists of people who not only like making games, but also like each other – this significantly improves the overall quality of what gamers can later find on the shelves. I know that sounds like something from a recruitment website, but in this case, well, it's just the truth.
CC: What can we expect to see from Projekt RED moving into 2014?
KT: The quality we're known for, massive amounts of new info and a great next-generation RPG.
---
And so our interview with CD Projekt RED's Konrad Tomaszkiewicz comes to a close, but those wanting to find out more should visit CD Projekt RED's official blog for the latest updates on both releases.