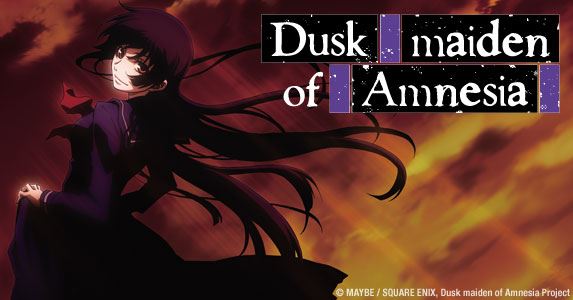 Today Sentai Filmworks has announced who will be providing the English voice work for the main characters of Dusk Maiden of Amnesia (Tasogare Otome×Amnesia) which is currently set to be released on both Blu-ray and DVD on June 4th. Interestingly enough both versions of the release will also include a two disc soundtrack set containing music from the series.
The four main characters they have detailed are as follows:
Clint Bickham as Teiichi Niiya
Emily Neves as Yuuko Kanoe
Brittney Karbowski as Momoe Okonogi
Jessica Boone as Kirie Kanoe
The studio did not go into detail about who will be providing additional voicework for the series but did provide the below story synopsis:
60 years ago, a young woman was left to die in the abandoned school building behind the exclusive Seikyou Academy. Perhaps it's not so surprising then, that among Seikyou's many school clubs is one for students interested in "paranormal investigations." Unable to remember how she died and trapped in the grey land between life and death, the ghost girl Y?ko latches onto Teiichi Niiya, a freshman who can inexplicably see her, and together they and the other unsuspecting members of the club begin to unravel the many dark mysteries that surround Seikyou. In a tomb of silent classrooms, the answers await in Dusk maiden of Amnesia.