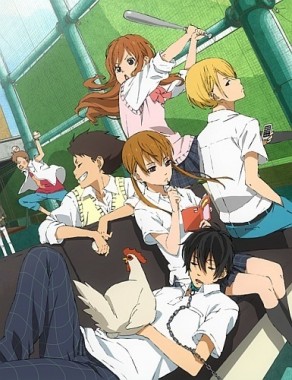 The latest issue of Kodansha's Monthly Dessert Magazine has revealed that Rubico's My Little Monster manga series will be concluding in its August 2013 issue set for release on July 24th.
This means that there is only two chapters left until My Little Monter reaches its conclusion. The 12th and final volume of My Little Monster will be shipping this Summer along with a special OVA anime episode.
The series which is also known as Tonari no Kaibutsu-kun began serialization in 2008 which brings the series to a total of 5 years having been serialized in Dessert Magazine. The manga was previously adapted into an anime series last year which was simulcast on Crunchyroll.
Source: Manga News Japon