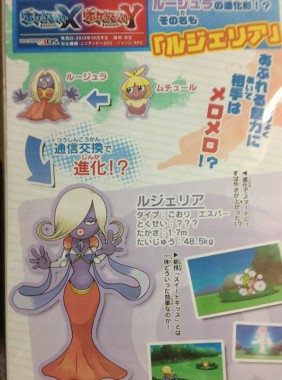 An interesting image has made its way online at PokemonXY.jp a Japanese fan-site for Pokemon X and Y revealing a supposed evolution for classic Pokemon Jynx.
The supposed evolution for Jynx is said to be named Rujeria in Japanese and is an Ice/Psychic type Pokemon. You can see Rujeria to the right. It appears to be a slimmer version of Jynx. The Pokemon is said to debut in the upcoming Pokemon X and Y games for the Nintendo 3DS.
So what do you think? Is this real or is this fake? Let us know what you think of Rujeria in the comments section below.