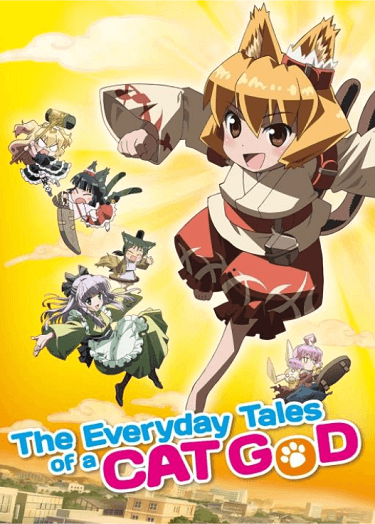 Today NIS America announced a pleasing anime acquisition in the form of The Everyday Tales of a Cat God, or as it was known in Japan, Nekogami Yaoyorozu. Nekogami Yaoyorozu originally aired back in 2011 and was streamed via Crunchyroll at the time.
The company is planning on releasing the full 12 episode season including the OVA on June 4th on Blu-ray only but the company is providing their standard Premium Edition treatment for the release. This will contain seven mini-episodes as bonuses, a thirty two page hardcover art book that will contain character information, illustrations and a story guide.
When the series aired back in 2011 I found it to be a simple but humorous gag anime that was great for twenty minutes of non-complicated entertainment. For those who don't know, the basic setting of the anime follows a cat goddess named Mayu who lives with a girl named Yuzu Komiya that runs an antique shop and the odd occurrences that happen when you live with a cat goddess.