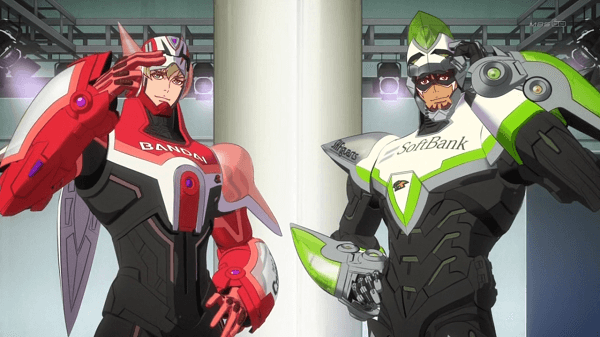 We've seen plenty of Western based super heroes appearing in movies, comics and television series, but what about a super hero oriented anime? Well Viz Media is bringing one such series to a store shelf near you next week in the form of Tiger & Bunny which focuses on an aging hero being paired with a younger hero who possesses the same super power as him. Viz Media will be releasing the first half of the Tiger & Bunny anime series, which contains episodes 1-13 of the 26 episode anime season.
It is worth noting that Tiger & Bunny Set 1 will be released on both Blu-ray and DVD and interestingly enough, the Blu-ray version of the series will contain a special bonus feature called the "Making of Tiger & Bunny" which is not available on the DVD release. The DVD version will be selling for $44.82 while the Blu-ray will cost you $54.97.
While the English dub of the series has already debuted on Viz's Neon Alley service, the company also has provided the entire first episode of the series in English which you can check out below. It is also worth noting that the company is currently running a special promotional contest that will run until March 5th where those who enter have a chance to win a 16GB iPad Mini or the Tiger & Bunny Set 1 Blu-ray version.