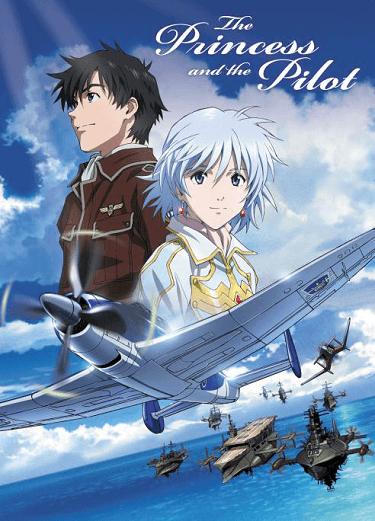 Some interesting anime news has come out of NIS America today. The company has revealed that they have acquired the license to MADHOUSE's "The Princess and the Pilot" anime movie and will release the film overseas in North America. The company will be giving the title their standard premium edition packaging featuring a collectable hardcover slipcase and a 32-page hardcover art book but it will only be available on a single Blu-ray Disc. The Princess and the Pilot will be available for purchase on May 14th.
If you want to check out a preview of what the show will feature, you can check out NIS America's streaming trailer here.
As for the story of the movie, titled To Aru Hikūshi e no Tsuioku in Japan, NIS America describes it as:
The war between the Levamme Empire and the Amatsukami Imperium has been raging for years. In the midst of this struggle, the prince of the Levamme Empire declares his love for Juana del Moral and vows to end the war in one year, as part of his marriage proposal. When the Amatsukami catch wind of this, they assault the del Moral residence, targeting Juana's life. As a last-ditch effort to bring the prince his bride, the San Maltilia Airforce employs a mercenary of mixed blood — a bestado — to fly Juana to the prince in secret. The pilot, Charles, accepts the mission … but traversing an ocean alone, and into enemy territory, proves a much more dangerous ordeal than anyone could have anticipated.