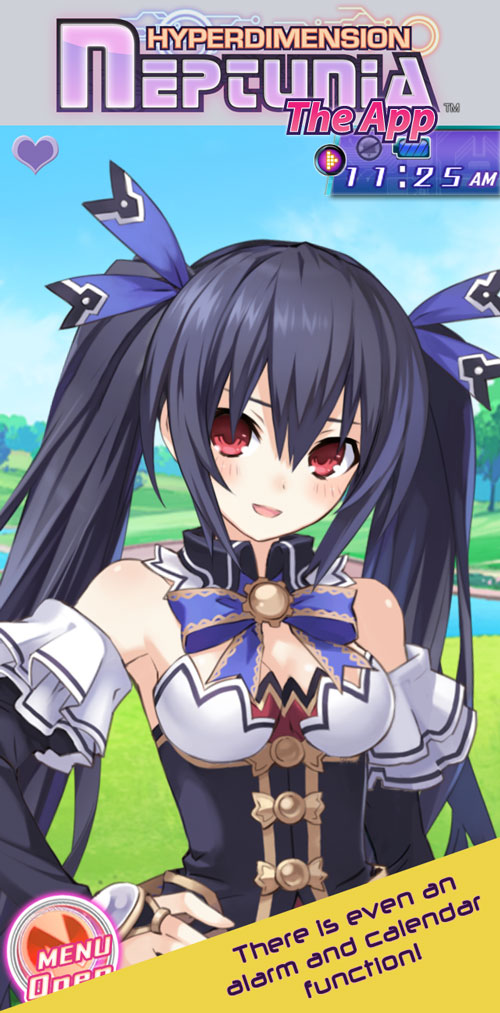 Remember that iOS app featuring Neptune and Noire from Hyperdimension Neptunia that NIS America mentioned many months ago? Well it turns out that the company has now released an English version of that little app. As such fans of the game can now download it from the iTunes store absolutely free.
The app comes with a clock function and players can interact slightly with Noire and Neptune by tapping the screen to adjust the camera or make them react and say different phrases. It is worth noting that there are different reactions for different times of day and there are even special ones for holidays such as Christmas and even Valentine's Day which you may want to keep an eye on.
Players can choose to buy additional features for real money, such as a "Like" meter that determines how much the girls like you as you interact with them which have the girls say different phrases and of course you can buy costume DLC and voice sets as well. Check out some images of the app inside and you can download it here.