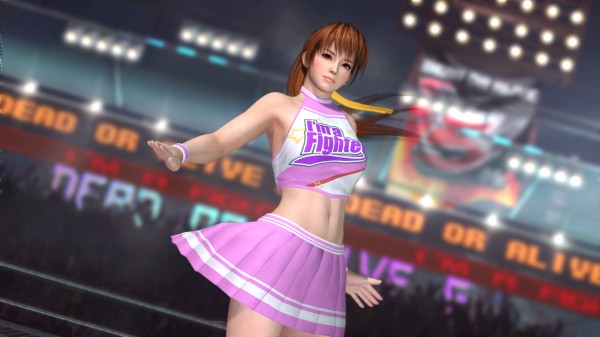 Today Team Ninja and Tecmo Koei revealed new details about the touch fighting system which will be exclusive to the PlayStation Vita release Dead or Alive 5 Plus. When the game is released on March 19th players will have the first time ever to fight against the Dead or Alive 5 roster in first person.
The touch fight mode allows players to attack opponents with simple taps or swiping of the touch screen as well as traditional button controls of course. As you can see in the images below the fight's will take place in first person so that players will feel like they are in the middle of the action, or considering the opponent shown off in the screenshots below, a better look at the game's enhanced graphics and special physics.
Landing a five hit combo in the first person screen can allow for players to perform a Critical Burst which will leave their opponent open for more damage as characters react to where they are touched/hit. As you can see below, the only time the perspective changes to third-person is for power blows or a throw.
Besides the first person fighting mode, Team Ninja has also added a number of training modes to help players grow accustomed to each fighter's unique move set. These modes include things such as Free Training, Command Training, a basic Tutorial and a Combo Challenge. You can also check out some newly revealed cheerleader outfits which will be exclusive to the Vita version of the game below.