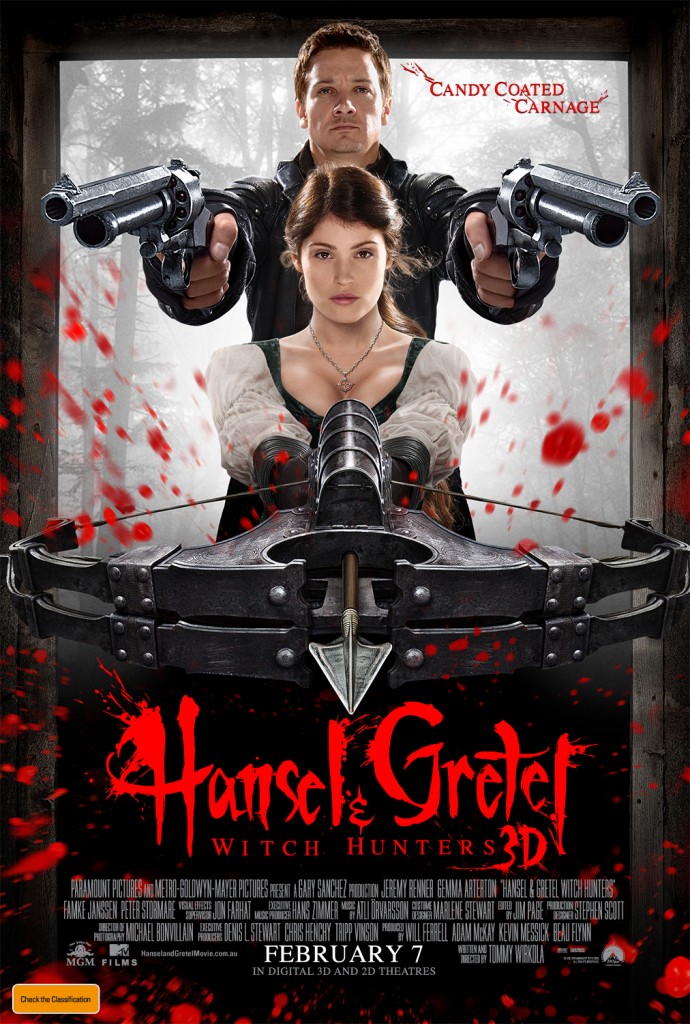 Yet another famous fairy tale from our childhood has been appropriated and adapted for a more mature cinema-going audience. Hansel & Gretel: Witch Hunters 3D is releasing on February 7th here in Australia and we've got a brand new trailer for you.
Along with the new trailer comes the updated one sheet that you can see on the right…"Candy Coated Carnage" sounds like a tagline for Lollipop Chainsaw!
There's also a newly released Facebook/Web game called "Waves of Witches", in which you choose where to place your wire traps before shooting approaching witches with a myriad of weapons.
The trailer can be viewed at the bottom of the article. We've also included the recent Red Band trailer directly below.
Visit the official Hansel & Gretel: Witch Hunters 3D website for more information on the film and like its Facebook page.
Hansel & Gretel: Witch Hunters – Official Red Band Trailer