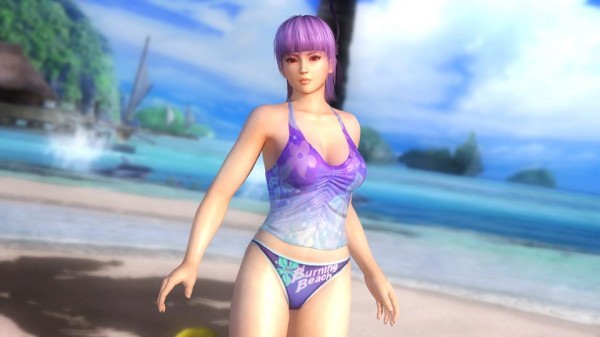 No this isn't an announcement for Dead or Alive Xtreme 3 but perhaps that should be what Tecmo Koei works on next because the way things are going, there will be more sexy outfits for the girls of DoA 5 than there were in the last Xtreme title.
Today Tecmo Koei announced that the 1.03 patch for Dead or Alive 5 will be released and a free stage called Zack Island will be included in the patch. The patch details can be found here while Zack Island features coconuts that can drop onto your head as well as a place where characters can slip in the water.
Also announced are three new swimsuit packs for the girls of DoA called the Hotties Swimwear Packs. Each pack costs 400 MSP or $4.99 depending on your console of choice, but of course you can also pick up the combined pack for 1040 MSP or $12.99. The DLC will be available on the PSN today while Xbox 360 users will be able to download them on January 29th. Check out the swimsuit DLC below and also a gameplay video featuring the new Zack Island and the costumes.