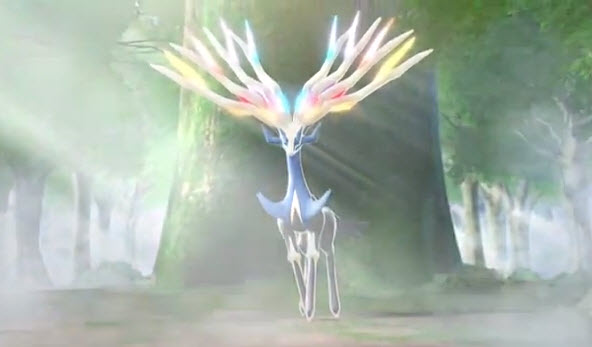 The Legendary Pokemon for upcoming Pokemon X and Y games for the Nintendo 3DS were also revealed during Nintendo's Pokemon Direct conference.
These two Legendary Pokemon appear to follow the game's namesake in appearance with one of them resembling the X logo and the other resembling the Y logo. As you can see below these as of yet unnamed Legendary Pokemon appear to be similar to a Stag and a Bird. The Stag seems like it would be the Legendary of Pokemon X and the Bird seems like it could be the Legendary of Pokemon Y.
You can see a variety of images of the Legendary Pokemon in the gallery below. What are your thoughts of the Legendary Pokemon for Pokemon X and Y? Let us know in the comments section below.