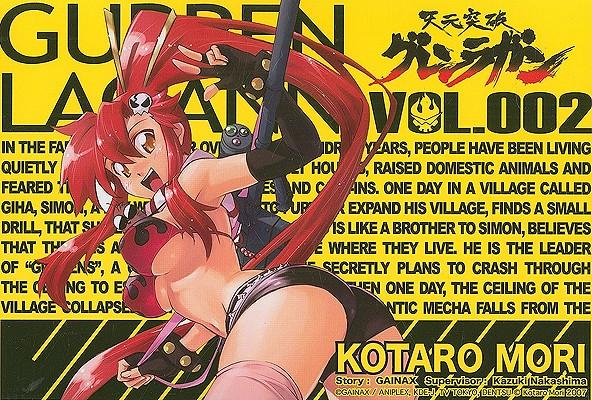 Did you know that there was a Gurren Lagann manga adaptation? Well if you didn't, you do now. Sad news has arisen though for Gurren Lagann manga fans with the announcement by mangaka Kotaro Mori that the manga will be coming to an end in 2013.
The manga has been running since 2007 when the anime series began. It has continuously ran since despite changing from Monthly Dengeki Comic GAO! magazine to Monthly Comic Dengeki Daioh magazine. The manga is slated to end by the end of  the anime series rebroadcast that begins later this week.
What do you think of the Gurren Lagann manga coming to a conclusion? Let us know in the comments section.