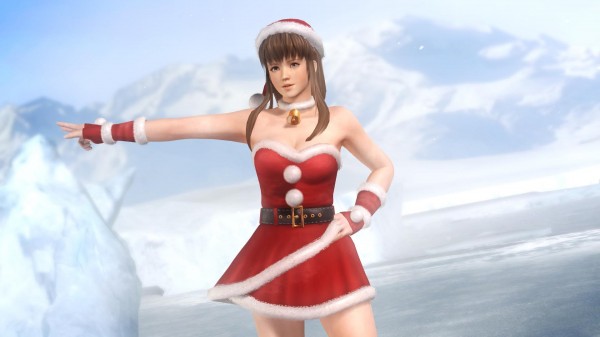 If you thought that Tecmo Koei was going to let the holidays just pass by without dressing up your favorite characters in Santa outfits then you have another thing coming. Today Tecmo Koei revealed that they will be releasing yet another costume pack but this time around they are all Santa related outfits.
There are three packs which can be bought for $2.99/240MSP each and they are the Nice Girls pack which provides Kasumi, Hitomi and Leifang with Santa outfits, the Naught Girls pack which gives Ayane, Christie and Tina some St. Nick outfits while the boys are given some love too with Lil' Santas giving six boys a Santa outfit, with Hayabusa, Jann Lee, Bayman, Bass, Hayate and Akira receiving outfits.
You can check out the girls as well as the guys (not all guys were given images) in the screenshots below and you may also consider purchasing all of the packs in a single purchase by picking up the Round 6 Costume DLC for $7.99/640MSP. Anyone going to dress their favorite fighter up for the holidays?
Update: High-res versions of the costumes were released and the images have been replaced with the new versions. Check 'em out below.