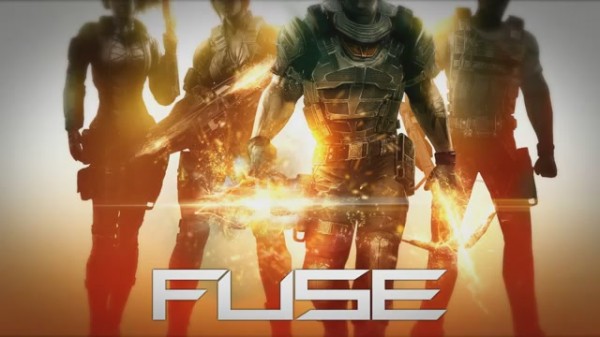 Shooter games aren't exactly hard to come by these days, but as the creative director Brian Allgeier, Fuse is a different animal from your norm. Insomniac Games didn't set out to create a shooter that forcefully set itself apart from the competition, instead they created one that would be fun to play and allow you to play within a team.
Fuse started as an idea of having an elite spy operative team – a great start, because who doesn't love the spy genre? Plus, with the skills of the operatives you'll certainly enjoy the game. Fuse is, at its heart, a fun game.
Fuse is not only fun, but has a very large social element as well, with the game based around four-player team work. Not only does this contribute to Echelon, or single player, where you can move around from specialities, but also with multiplayer where you compete against others for Fuse credits. As Allgeier described it, it was a tongue in cheek sort of competitiveness, where you would try to steal Fuse credits off each other while still working towards the same goal.
Plus, on top of the fun teamwork that will reveal the sore winner or loser in all of you, the single player also has a strong storyline. Allgeier promises a high replay value, especially if you're after levelling up a few different characters.
Combining an element of RPG with shooter, there are four different classes that you can play including a Tank, Healer, Sniper and Stealth. Each of these classes have their own special skills that will come in handy with the missions, and you can trade between them easily to progress each character's level. When I asked Allgeier which one was his favourite, he answered that it was definitely Stealth, and why wouldn't you? Naya Deveraux not only has the ability to go invisible, but also to create miniature black holes.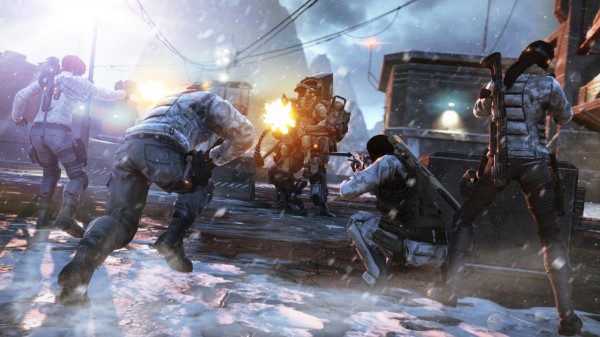 Don't overlook the other characters though, with the tank Dalton creating a Magshield, Kimble who can create traps, and Sinclair who has a shatter gun that can be used for crowd control and crystallises enemies so they can be easily shattered. And these powers only get more impressive as the weapons and characters progress through the game.
Fuse certainly seems like an intriguing game with an interesting concept and it will is something to keep an eye on if you're enjoy shooters but are looking for something a little bit different.
For more information on Fuse as it comes out keep an eye on Capsule Computers.