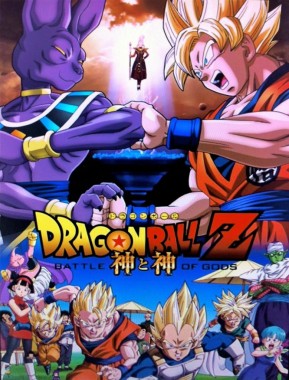 That's right Dragon Ball fans, the upcoming hotly anticipated 2013 Dragon Ball Z film now has an official title. Although originally speculated to simply be the films tag-line we can now confirm that the films complete title has been revealed.
The film will be titled Dragon Ball Z: Battle of Gods. It is slated for a release in 2013 and will take place between the 10 year time skip after the defeat of Buu and the 28th World Martial Arts Tournament. Goku and friends will literally battle against gods and judging by the visual art that has been revealed for the film, those gods will be of the Egyptian variety.
What do you think of the title 'Battle of Gods'? Be sure to let us know in the comments section below.