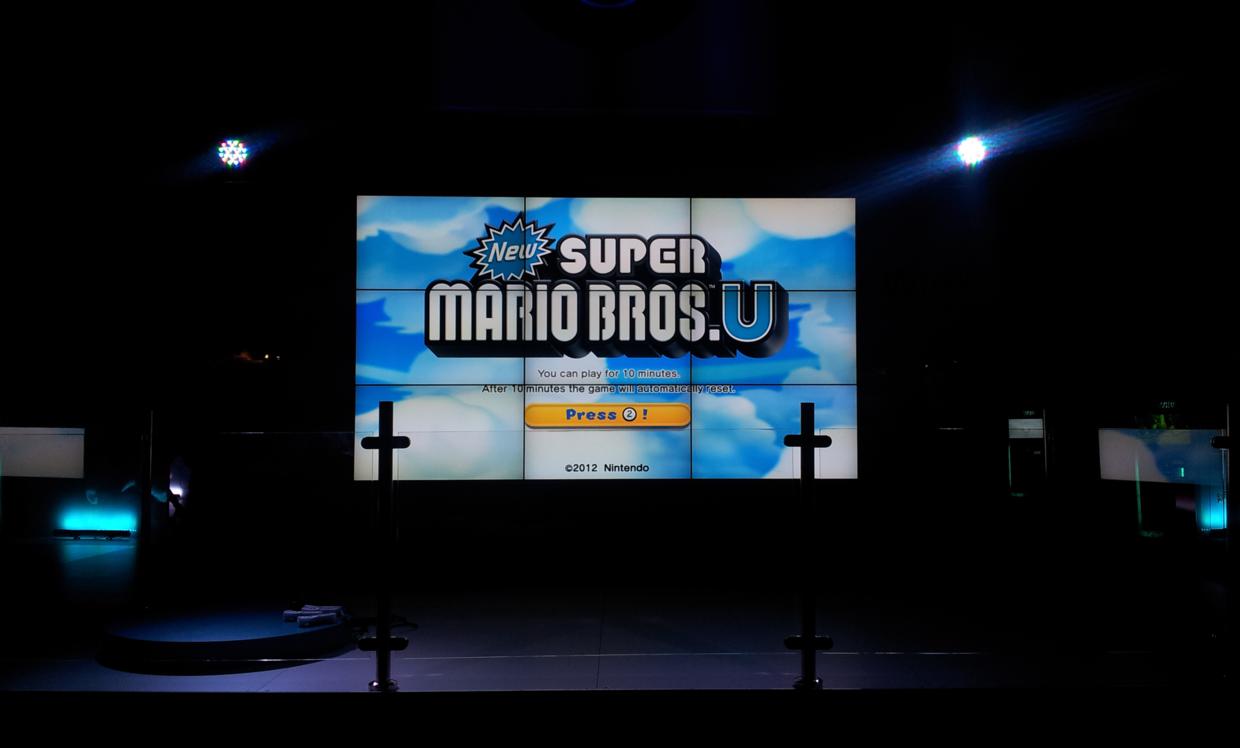 So this year at the EB Games Expo in Sydney, gamers and attendees can expect a major presence from Nintendo. Speaking of Nintendo, they will primarily be showcasing their upcoming (and amazing) Wii U console and some of it's launch line-up. Luckily for us here at Capsule Computers, we were given a preview to Nintendo's booth before the actual event has taken place.
Nintendo have really gone out and created an amazing experience for gamers at this years booth. This is not only in terms of games and the Wii U itself, but also because of the incredibly friendly staff they had on roster for the event.
The booth itself portrays that Nintendo image that has come into being circa 2006 and everything has that clean Nintendo look and feel to it. This also includes the staff, who all seem to enhance this Nintendo aesthetic.
Now onto the games. At the preview we were sent to, we had the opportunity to go hands on with a number of upcoming Wii U titles. These included: Zombie U, Nintendo Land, New Super Mario Bros. Wii U, Rayman Legends, Batman: Arkham City – Armoured Edition, Scribblenauts and Wii U Just Dance 4. What was really good about these was that the staff were pretty well informed of the games mechanics and the sections that we were being shown. This means that gamers probably wont get too stuck in any portions of the games. Heck, we even had one of the Nintendo guys join us in a game of Rayman.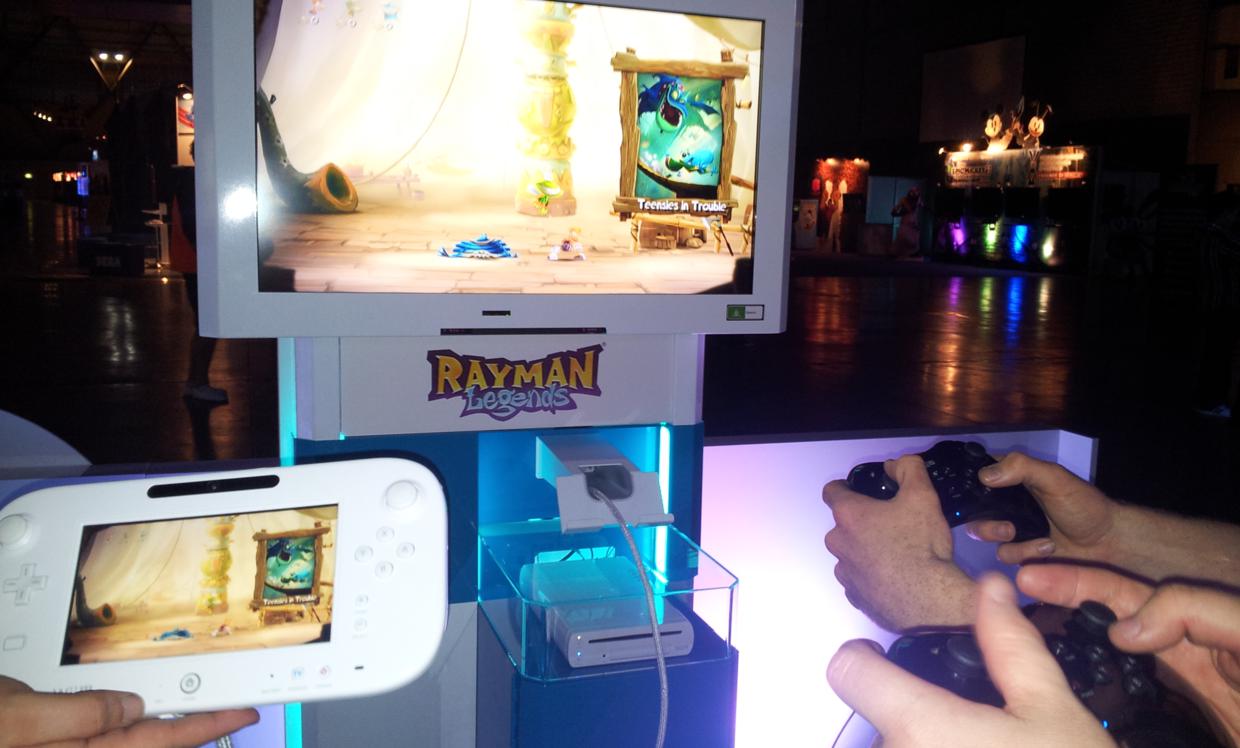 The Wii U controller tablet device was really the star of the event as it was the primary playing device for a number of the games present, and for those that it was not, it served as a major function for a multiplayer aspect to the game. For instance, in both Mario Bros. and Rayman, the controller was used to assist players by modifying the playing field in some major way. This means that in New Super Marios Bros. U, players we able to stun or kill certain enemies, as well as create blocks for players to jump off from and on to.
The best thing about the Wii U tablet though, is that isn't particularly weighty, nor is it particularly clunky. I mean, when you initially see it in person you're like "Wow, this is bigger than I thought it'd be", but then you use it and it's amazingly comfortable. What's even better is there is a kind of groove on the back of it that you can use as a grip when playing certain games, like the Ninja star throwing game on Nintendo Land. The controller is incredibly comfortable, and I think that players will definitely find this out for themselves on the show floor.
Overall I'd say that attendees visiting the Nintendo booth at the EB Games Expo event this weekend will have an amazingly fun time. The staff are friendly, the games are fun and most importantly, the Wii U is there. The very awesome Wii U.
Be sure to check out our gallery below of what Nintendo has to offer us this year at EB Games Expo.