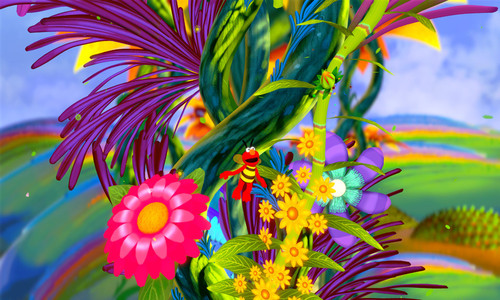 At the EB Games Expo today I had the pleasure of checking out the latest Sesame Street video game on the Xbox Live Kinect, called Kinect Sesame Street TV. At first I was going to dismiss the game as something beneath me; as so many attendees at the event had done beforehand. But you know what, I'm not that kind of guy; life is full of new experiences, so why not try something new?
The Kinect title starts off with players selecting a level of the game. Each level plays like an episode of Sesame street; which I found to be really, really cool. The game just carried that authentic Sesame Street aesthetic, which gave me a few vibes of nostalgia from my childhood.
The game itself was pretty simple, requiring users to complete tasks that would be menial for anyone that wasn't a learning child. In my play through I had to do things that the child participants of the show would have done if they were on the TV. So, for instance, I played catch with Elmo, counted numbers vocally and a whole bunch of other tasks that would assist children in accruing knowledge.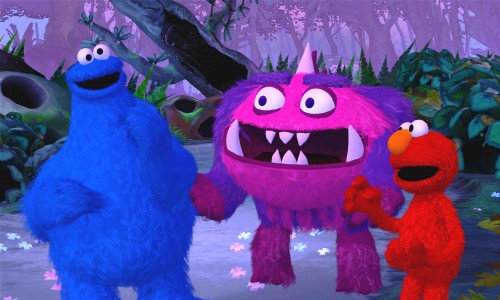 One thing that was really coll was that early on in the game, this Muppet avatar appears on the screen and pulls out this magic mirror. What's awesome about this is that it detects what colour of clothing you're wearing and it copies it over to the Muppet character. This means that this character is wearing the same coloured clothing as the player, making him easier to identify with. I think this is particularly handy for children (the target demographic) who may become a little confused, potentially.
I have to admit that having a more interactive medium for children to learn through probably only benefits them more in the end. Before it was just the children watching the TV, hoping to sponge some of the information. Now it's interactive and this means that children are more likely to retain the information that has been spewed at them from the game just because they were the ones actually doing it.
Overall Kinect Sesame Street TV is looking it is a great game for children to play. It will not only increase their educational capabilities, but it will also provide a great amount of amusement for a while to come. The simplicity of this game is it's key strength.