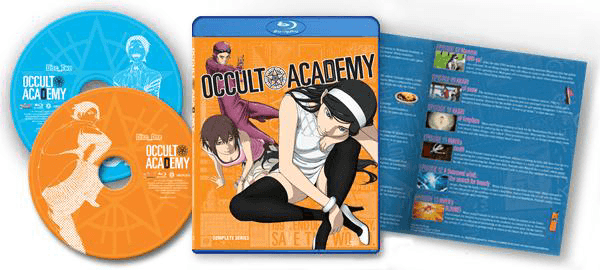 As many of you may know, NIS America always releases their anime titles in special Premium Edition packages when they first are released. Well, only a few of you may know that sometime down the line, certain anime are given a standard edition release as well.
Interestingly enough, NIS America has only done this with a couple of past releases so it may come as a small surprise to learn that they have now announced that Occult Academy will be getting a standard release. The reason this is a bit surprising is the fact that Occult Academy was released around six months ago while a few earlier releases have not been given the same treatment.
It is worth noting that this standard version of Occult Academy will only contain the Blu-ray version of the anime and it will cost $54.99 when it hits various online retailers on October 9th. As for the show itself, Occult Academy follows the story of a bunch of high school students that tackle various mysteries and supernatural phenomenon.