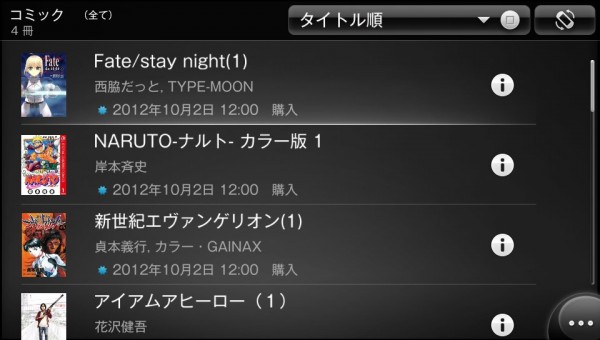 Today during Sony's Tokyo Game Show press conference the company revealed a new app that will be released in Japan that will allow PlayStation Vita owners to buy and read both comics and manga on their portable gaming device. The SCEJ president, Hiroshi Kawano, stood up on stag and revealed how the reader will work.
To show off how great the visuals of each manga will appear on the Vita, Kawano used One Piece and Fate/stay Night as examples. Users will be able to turn pages with a simple swipe of their fingers or with the shoulder buttons. Users of the app can also turn the Vita vertically to read each manga page by page instead of scrolling. Currently the Reader app will be released in October in Japan with over 3,000 manga to read at launch.
With Viz Media offering an app for most smart phones that allows users to read digital manga on their phones, could we possibly see something like this in North America in the future?