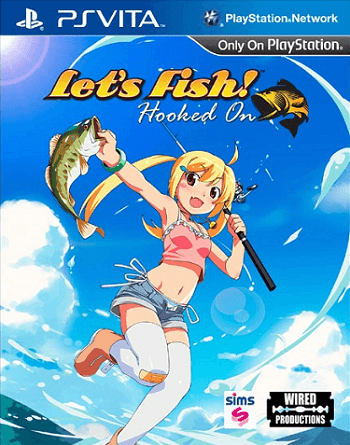 If you were to sit down and make a list of a few Japanese games for the PlayStation Vita that you thought were never ever going to be localized for release in the West, that list would contain a number of different titles, mostly visual novels, and also a certain fishing game that features some special anime looking characters.
Well… surprise surprise! That cute anime fishing game is actually being localized. It turns out that Wired Productions is planning on bringing Let's Fish! Hooked On as it is called to both North America and Europe. The game itself looks like it will be released through the PlayStation Network as a digital download though at the moment it is currently unknown how much the game will cost.
As for the game itself, some screenshots of the game can be seen below. The title will contain four different gameplay modes: World Tour, Challenge, Underwater and Training. The World Tour mode shall be the game's story mode where players can play one of four different characters who each have their own story and abilities. The challenge mode pits players against one another in the online rankings while Underwater mode allows you to look at various fish you have caught.