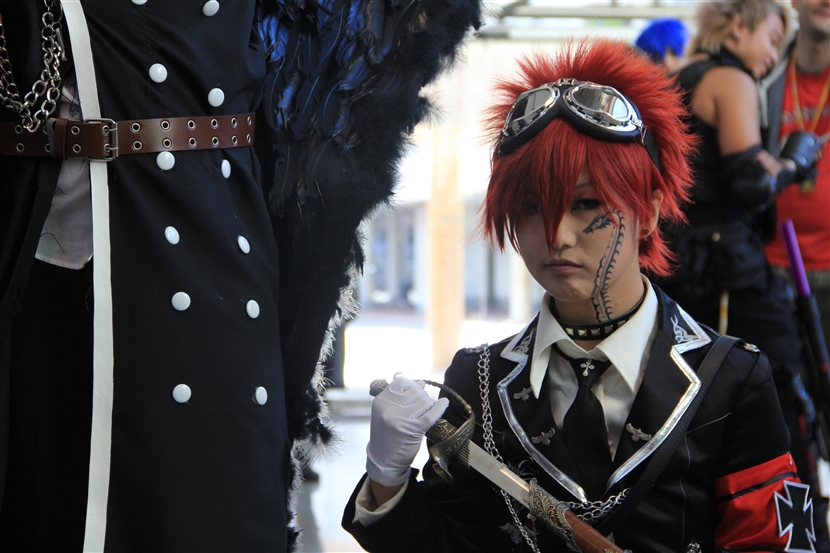 SMASH! : Sydney Manga and Anime Show. Held at the Sydney Exhibition and Conference Centre at Darling Harbour, this pop culture extravaganza has been growing every year since it's inception in 2007. From a modest 1400 attendees in a small university hall, SMASH! has grown to fill ever larger venues, boasting attendance figures of over 5000 people last year.
And this year was no different, as thousands of anime, manga and gaming fans flocked to the city centre to spend the beautifully sunny day in the vendor packed halls of the Exhibition centre, taking in special guest panels, merchandise galore and of course the main event – the Cosplay Competition.
Also on offer was a bout of Cosplay Chess, a Maid Café (bookings essential…), Cosplay workshops covering Steampunk, leatherwork and sewing, some karaoke, and a Madman screening room. Gundam fans had the chance to build their own creation thanks to Hobby Co, and the Sydney Gaming League were on hand with several titles set up for some competitive play.  There were plenty of events large and small to keep the day ticking over, guaranteeing that no pop culture stone was left unturned.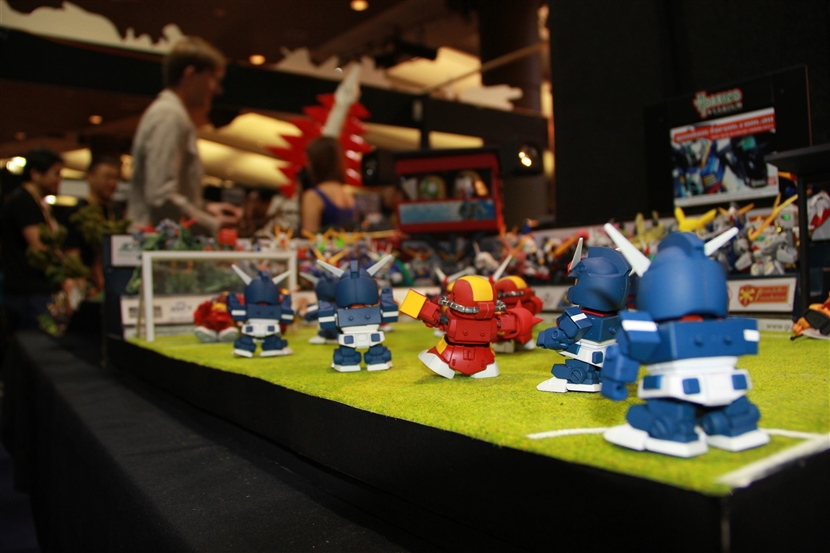 The event was certainly a slick one, bringing three international guests to Australian shores for some panels and interviews. Sakura Tange (voice actress: Cardcaptor Sakura, Dead or Alive), Yūko Miyamura (voice actress: Neon Genesis Evangelion, J-pop singer) and Shin-ichiro Miki (voice actor: Bleach, Pokemon, Fullmetal Alchemist: Brotherhood) all graced the main stage, interacting with fans and answering questions about their careers.
A charity auction raised money in support of the Fred Hollows Foundation, and was swiftly followed by the Cosplay Competition, which ran for over two hours and saw dozens of entrants take to the stage to show off their efforts. It was certainly the main event of the day, and saw the main hall packed out with fans eager to catch a glimpse of some of the best cosplays of the day.
SMASH! 2012 marked yet another successful year for Sydney's premiere pop culture event, so make sure and check out the full coverage here at Capsule Computers. Our thanks to the lovely people at SMASH! for pulling off such a great day, and to all the attendees who helped create such a great atmosphere. Make sure and check out all the photographs of the event below, you never know where you might see yourself!
PHOTOS ALSO AVAILABLE ON OUR FACEBOOK PAGE HERE
Be sure to check out the official SMASH! website and our SMASH! 2012 section here on Capsule.