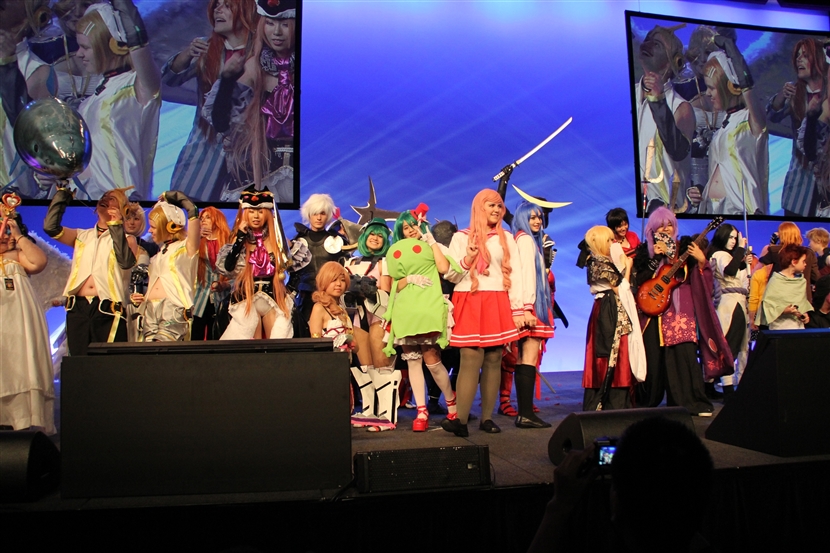 Were you at SMASH! 2012? Chances are a big part of your day was the Cosplay Competition, which took over the main hall for a good chunk of the afternoon. Following on from the charity auction, the place was packed out for arguably the biggest draw of the entire convention.
Clocking in at over two hours long, the event had dozens of cosplayers showing off a huge range of costumes, with some even performing musical numbers or skits to wow the three judges. From Black Butler to the Avengers, Inuyasha to Ponyo, there were dozens of beautiful, highly detailed costumes on display.
Some were first time cosplayers, making their debut on the SMASH! stage, others had been together as groups for years, so there was a great mixture of experience on display. A remote control shark balloon named Bruce almost stole the latter half of the show after making off into the crowd as part of a rib tickling Fujimoto (Ponyo)skit, which went on to win the award for best skit at the end of the night.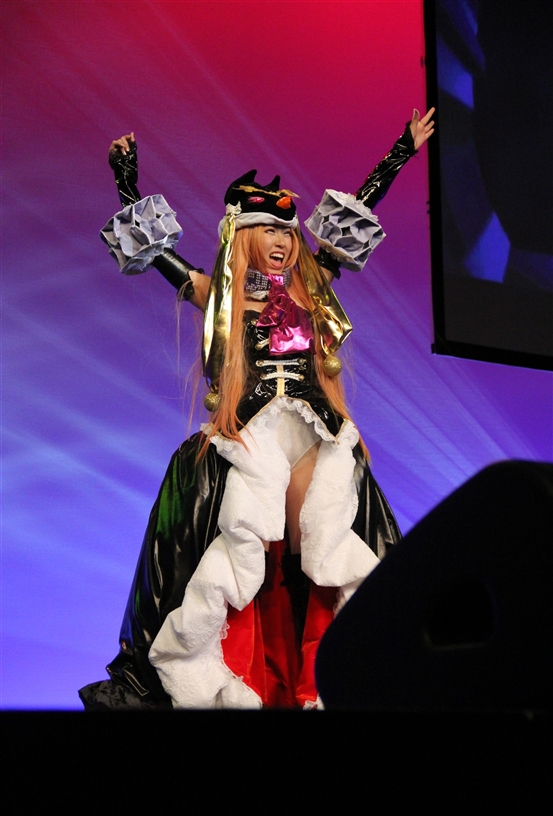 Several groups put on excellent performances, with choreographed battle sequences and dance numbers alike. The detail put into some of these costumes was incredible, with many participants revealing lengthy construction times that no doubt reflect the dedication needed to get some of these beautiful costumes up to standard. One Black Butler cosplayer even had some Earl Grey tea to hand, apparently having been told that Lipton just wasn't quite right.
If you've never attended one of these events before then the above gives you a great idea of the work that goes into some of these costumes. The rules state that to be eligible to win any prizes participants must have made their own costume, so take a look at some of the photos below and imagine constructing some of the more intricate pieces.

PHOTOS ALSO AVAILABLE ON OUR FACEBOOK PAGE HERE
If you were up there on stage or know someone who was, make sure and head over to our Facebook page where you can get tagging on those photos.
Congratulations to each and every participant, who made the competition a highlight of SMASH! 2012. See you next year!
Be sure to check out the official SMASH! website and our SMASH! 2012 section here on Capsule.