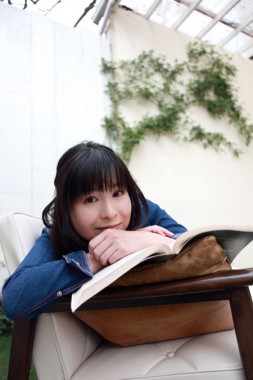 At SMASH! Con 2012 international guest star Sakura Tange took to the stage for her celebrity panel. Sakura is a voice actress most famous for voicing the titular character in Cardcaptor Sakura, Sakura Kinomoto. Now that's a lot of Sakura!
She opened up her panel with her adorably broken English, which caused the English speaking host to visibly swoon at her very presence. The host informed us all that he would be asking Sakura questions that had been pre-selected from a pool of fans and staff alike, instead of the usual crowd interaction in which fans can ask in person. As unfortunate as that was, they did select some excellent questions.
Sakura was asked how she originally decided to become a voice actress and she revealed that very early on in her life she had realised her voice was very unique and characteristic for certain types of roles. This led to her decision to try to become a voice actress and sure enough she landed the lead role in Cardcaptor Sakura and the rest was history.
She spoke briefly about her lengthy hiatus from voice acting, which seemed like a little bit of a touchy subject, so she did not talk too much about why she left voice acting but more so about her reasoning for returning. She decided to return to voice acting when she was approached about a role in the popular video-game series Love Plus, in which she plays a Punk Rock loving character for the player to date.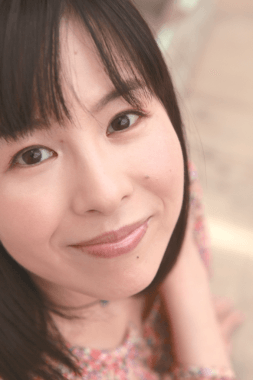 Follow the Questions and Answer portion of her panel she took to the microphone for some live dubbing of Cardcaptor Sakura. After a few mistakes with the video, she finally was able to reenact some of Cardcaptor Sakura's greatest moments, one from episode 3 and another from episode 15.
After this she had a little bit of crowd interaction in which she acted out her role in Love Plus with a Japanese speaking member of the audience which resulted in said audience member breaking down into tears (presumably of excitement/joy). Just when it seemed like she was all done with her panel, she whispered something quickly to her translator to which he announced to the audience that Sakura wanted to do a quick Dead or Alive voice performance. She spoke a few sentences (that went untranslated) in the role of Kasumi from the Dead or Alive games to which those in the audience who understood erupted with applause and with that she left the stage and her panel was concluded.
I personally found her panel to be incredibly enjoyable, largely due to her adorable use of the English language and her sheer enthusiasm and love for her fans in attendance. It was a pleasure to attend this panel myself as a Cardcaptor Sakura fan and it was great to see the person behind the voice we have grown to know so well.
Be sure to check out the official SMASH! website and our SMASH! 2012 section here on Capsule.