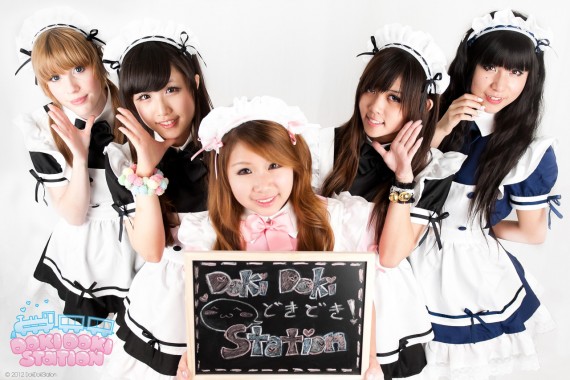 Hanabee have made a major announcement during their SMASH! Con 2012 industry panel regarding their participation in the upcoming Manifest 2012 Convention.
CEO of Hanabee, Eric Cherry, spoke in great detail about convention booths in Australia compared to booths in Japan. He stated that he doesn't want the Hanabee booth to be something that you 'come up to' but more something that you 'come into'. So how does he plan on achieving this? By holding a Hanabee Maid Cafe at Manifest 2012.
The company will be working alongside the Doki Doki Station Maid Cafe in order to set up what Cherry hopes to be 'a true Maid Cafe experience' for Manifest attendees. The Hanabee Maid Cafe is said to feature hourly performances as well as other activities for attendees.
Be sure to check out the official SMASH! website and our SMASH! 2012 section here on Capsule.